A boy like Joe, fresh out of prison and 'from the wrong side of town', is out of bounds…especially for straight A grade college student Ashley, but she can't seem to keep away. He's the one that she wants, and she wants him to be her 'first'…but at what cost? With her family acting mysteriously and her friends turning against her, Joe seems to be the only person she can turn to, but can she really rely on him…or herself?
Playlist
The overall theme tune would be 'Unconditional' by Scarlett Rabe. If you've not heard of her, check this song out on YouTube. As well as the title, the lyrics for me really sum up the relationship between Ashley and Joe.
http://www.youtube.com/watch?v=r-HEzkOGCMs
Joe's theme tune would be Eminem's 'Not Afraid' and Ashley's 'Tattooed Heart' by Ariana Grande.
http://www.youtube.com/watch?v=j5-yKhDd64s
http://www.youtube.com/watch?v=DMn7nVPVU8k
For the scene when they meet it's got to be Taylor Swift's ode to bad boys 'I Knew You Were Trouble.' http://www.youtube.com/watch?v=vNoKguSdy4Y
For the scenes where it looks like it's all going wrong, Ashley's feelings would be summed up by Miley Cyrus' brilliant 'Wrecking Ball' and Joe's by one of my all time favorite tunes,'The Kill (Bury Me)' by 30 Seconds to Mars.
http://www.youtube.com/watch?v=mRFHAvdwXXs
http://www.youtube.com/watch?v=8yvGCAvOAfM
Dream Cast
Joe – Liam Hemsworth (The Hunger Games). Yummy. Need I say more?
Ashley – Molly C Quinn (We're the Millers). She looks exactly how I picture Ashley in my mind.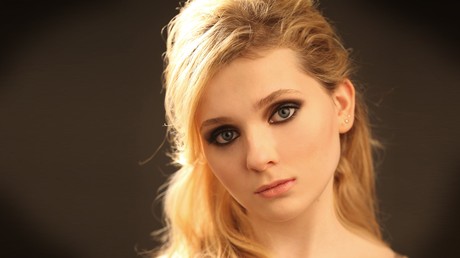 Danni – Abigail Breslin (The Call). She's got those cool, blonde, effortlessly hot looks I associate with Dannii.
Keira – Alyson Hannigan (How I Met Your Mother). She still has that fresh-faced, youthful air and ditzy grin that make her perfect for the role of Ashley's mother.
Connect With Kelly Lawrence: 
ΞWebsite Ξ Twitter Ξ Goodreads Ξ
Thanks so much to Kelly for doing this fantastic post! Be sure to add Unconditional to Goodreads!