Happy Birthday, Jess!
So you might be wondering why and how my latest birthday scheme works. :}
(because regular bullet points are just so boring) Each post on this little hop is dedicated to a certain theme. Whether it be a movie, a soundtrack, a tv show or a book–it's something you love. :) As you might have guessed from the bullet point, mine is TFIOS.
Guess what time this post came out. That's right! 17:17 EST. :3 There are also 17 minutes separating each post. This is a sort of scavenger hunt, say–somewhat like a mystery or a puzzle. Almost nothing was done by chance on this little hunt.
At the end of each post, there will will be a little hint as to whose blog is next on the list. But don't worry! Every time a post comes out after this one, a link to the post will be tweeted with the hashtag #BloggersLoveJess and mentioning you at @FlytoFiction. :)
Why are we doing this, you may ask? Because you're beautiful. (While we're on TFIOS references :D). No, but seriously. We hope you have fun!
At the end of this post, there's a hint as to what blog is next on this hunt. Here's a clue: posts come out every 17 minutes. If you can't find out which blog is next from the clue, then no worries–a link to it will be posted mentioning you on Twitter when it is posted!
Jess —
Hint: The next blog on this hunt is headed by a girl whose names begins with the letter E, just like me. She's a high school student and she blogs with five other people on a different book blog. She also loves baking and started blogging on her personal blog in May 2012. Good luck!
∼
For those of you who don't know Jess, she is awesome. Be sure to follow her on Twitter and the two places she blogs, Lit Up Review and Fly to Fiction! If you click the Jess button below, it'll lead you to Fly to Fiction and the other button will lead you to Lit Up Review!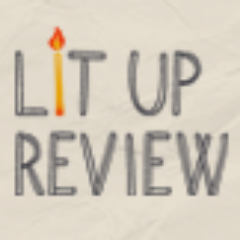 Much thanks to Frances @ France With An S and Maleah @ Enter The World of Art for helping me out with these designs!