Welcome to #14Debuts! Today I'm featuring:
Daughter of Chaos by Jen McConnel
Publication Date: March 25, 2014 Publisher: Month 9 Books
Witches must choose the path they will follow, and Darlena Agara is no exception. She's been putting it off long enough, and in her case, ignoring it has not made it go away. In a moment of frustration, Darlena chooses to follow Red Magic, figuring she had outsmarted the powers that be, since there's no such thing as Red Magic. But alas, Darlena's wrong (again) and she becomes a newly declared Red Witch.
Her friends are shocked and her parents horrified by the choice Darlena has made. As a Red Witch, she now governs one third of the world's chaos. She is the walking personification of pandemonium, turmoil, and bedlam, just as the patrons of Red Magic would have it to be.
But Darlena believes there must be more to Red Magic than chaos and destruction, and she sets out on a journey to achieve balance. Only doing so puts her at odds with the dark goddess Hecate, who simply will not allow Darlena to quit. She encourages Darlena to embrace who and what she is and to leave good magic to the good witches. If only Darlena could, life would be simple, and she would not be the Daughter of Chaos.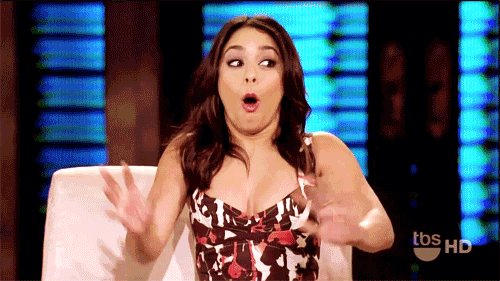 Have loved being on Jen's street team, and it's been so much #witcherific fun to support this book! :)
Interview with Jen
1) Describe DAUGHTER OF CHAOS in four words.

Intense, magical, myth-based, and, of course, RED! :)

2) How were the experiences of writing DOC different from THE SECRET OF ISOBEL KEY? Did anything pleasantly/not so pleasantly surprise you?

Every book I write is different, and my writing process continues to shift and change. One big difference is my style of writing; ISOBEL is a much older work for me, and by the time I wrote DAUGHTER, my writing had shifted. I wrote both drafts pretty fast, but one thing that surprised me with DAUGHTER was the fact that I was writing a series; even though I wrote a sequel to ISOBEL, it was originally a standalone novel, but DAUGHTER has been a series in my mind from the beginning.

3) What has the writing journey been like for you? So far, what's been your favorite part about it?

It's been amazing! There've been a lot of ups and downs, but I am so happy to be living this writing life. It's hard to pick a favorite part, but so far, I think it was hearing the audio recording for ISOBEL for the first time. I'd never imagined what it would be like to listen to someone else read my words, and it was a beautiful, amazing moment.

4) What inspires you to write witchy fiction?

I love magic. I grew up on myths and fairy tales, and as a reader, I've always been drawn to speculative fiction. Writing witchy fiction just made sense for me, and I love exploring the idea of "witchcraft" through a variety of lenses: DAUGHTER is paranormal, but I address the historical and contemporary uses of "witchcraft" in ISOBEL. Plus, when I'm writing paranormal, I love the ability to blow things up and throw all kinds of crazy forces at my characters.

5) If you could meet any one of your characters, who would it be and why?

I would love to meet Darlena, the protagonist in DAUGHTER OF CHAOS. She's sassy, powerful, and headstrong, and even though I'm not supposed to play favorites, she's been one of my favorite characters to write.

6) Do you have any sort of routine that you do before, during or after you write?

Not really. I try to start my mornings with a little bit of yoga, and lately, I've been focusing on inversions (headstands and handstands) to get my blood flowing and hopefully clear away the cobwebs from the night. I either write at my computer in my office, or on the laptop at the kitchen table; it depends on the project and the day. I do try to spend a little time playing on Twitter before or after writing, but otherwise, I don't really have a routine. I just carve out the time and try to put my butt in my chair each day.

7) Do you see yourself more in Lou or Darlena?

Fun question! As much as I love them both, they are totally themselves. There are pieces of me in Lou, and pieces of me in Darlena, but I don't really see myself in either to any extreme. I might say Darlena is a lot more like my teenage self, but she's still very much her own person.

8) Any peeks into what you're thinking for Darlena and Lou after DOC and ISOBEL?

I've got lots of things up my sleeve! Darlena's story will continue with the rest of the RED MAGIC series (I'm hard at work on it now!), and the sequel to ISOBEL will be out later this spring. It's been so fun seeing where these stories will take me next!

9) Do you have any advice for aspiring paranormal writers?

Immerse yourselves in myth and magic. Read fairy tales and global mythology as much as you can, and seriously explore the works of Joseph Campbell. Oh, and the same advice I give all writers: drop the aspiring, and do it! :)

Thank you so much for having me today! I had a blast chatting with y'all. <3
≈