Heiress. Debutant. Murderer. A new generation of heroines has arrived.

Edinburgh, Scotland, 1844

Lady Aileana Kameron, the only daughter of the Marquess of Douglas, was destined for a life carefully planned around Edinburgh's social events – right up until a faery killed her mother.

Now it's the 1844 winter season and Aileana slaughters faeries in secret, in between the endless round of parties, tea and balls. Armed with modified percussion pistols and explosives, she sheds her aristocratic facade every night to go hunting. She's determined to track down the faery who murdered her mother, and to destroy any who prey on humans in the city's many dark alleyways.

But the balance between high society and her private war is a delicate one, and as the fae infiltrate the ballroom and Aileana's father returns home, she has decisions to make. How much is she willing to lose – and just how far will Aileana go for revenge?
Description taken from Goodreads. 
Julie Kagawa instilled a love of the fae in me and when I heard buzz about this book, I had to check it out.
Honestly, I'm not huge with steampunk, but I will try it–and this book's steampunk elements were fantastic. I loved the way that Aileana works with her weapons and the designs she comes up with throughout the course of this story. The fight scenes were also written very well. It's really just how well this book is written and how the unique themes are handled that really dragged me into this story. The narration, the voice of Lady Kameron, these two things worked in perfect unison to bring the story to life.
The flaw to this book was the romance. Specifically the love triangle. More specifically the love interests. Even more specifically, the true root of the issue, Aileana. Visual: love triangle>love interests>Aileana.
I didn't really feel that the love interests were all that fleshed out in this story. I just barely got a feel for who Gavin and Kiaran are. I feel like I only see Gavin on one level, the friend and fiancé to Aileana level. And then you get to Kiaran, who is by far the better fleshed out of the two–which isn't very much. He isn't the typical bad boy  character, because in fact, he doesn't seem to care about Aileana at all. Which is fine by me.
So you can see how the love triangle is so messed up here.
Overall, I did like this story a lot. The characters were the only thing that threw me off (hand in hand with the romance) but since this is a series, I hope to see more fleshed out natures of the characters in the books to come. The ending is also great in that IT IS A CLIFFHANGER. It's cause to celebrate and silently curse Elizabeth May because I really want to see what happens in the next book, but it's also been awhile since I read a book with a cliffhanger ending and so I will silently thank Elizabeth May.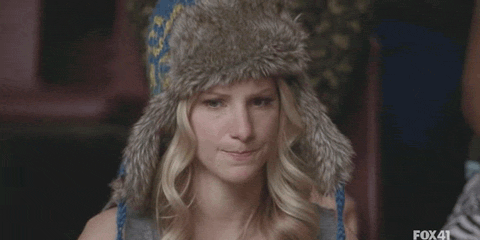 3 stars.
pg count for the hardback: 378