Once upon a gif is a feature by Hafsah and Asma at Iceybooks, where a pre-review is written with gifs. My full review of NOT IN THE SCRIPT, to be published October 7th, will come out on RealityLapse on September 30th, 2014. 
Millions of people witnessed Emma Taylor's first kiss—a kiss that needed twelve takes and four camera angles to get right. After spending nearly all of her teen years performing on cue, Emma wonders if any part of her life is real anymore . . . particularly her relationships.

Jake Elliott's face is on magazine ads around the world, but his lucrative modeling deals were a poor substitute for what he had to leave behind. Now acting is offering Jake everything he wants: close proximity to home; an opportunity to finally start school; and plenty of time with the smart and irresistible Emma Taylor . . . if she would just give him a chance.

When Jake takes Emma behind the scenes of his real life, she begins to see how genuine he is, but on-set relationships always end badly. Don't they? Toss in Hollywood's most notorious heartthrob and a resident diva who may or may not be as evil as she seems, and the production of Coyote Hills heats up in unexpected—and romantic—ways.

This novel in the deliciously fun If Only romance line proves that the best kinds of love stories don't follow a script.
Description taken from Goodreads. I received an advanced copy of this book via the publisher from Netgalley in exchange for an honest review. These opinions are my own. 
---
NOT IN THE SCRIPT is the third book in the If Only line by Bloomsbury, but each book stands alone and I have to say–NOT IN THE SCRIPT truly stands alone.
In the beginning, I wasn't too impressed or unimpressed. It was really just another contemporary that had an interesting premise.
But then the author started showing off, subtly, what she was able to do with the characters. I began to love them
and hate them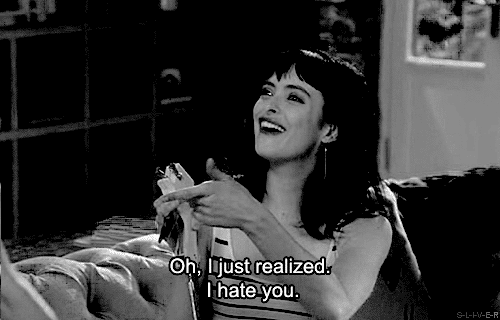 but it was because they were real (even though I had to remind myself of that fact on certain occasions). Even the supporting/minor characters had depth.
And even though Jake and Brett, as well as Emma and Kimmi, were extremely annoying/shallow at times,
the characters really well the highlight of this book–even though the plot and pacing shined as well. And there definitely were these kind of moments as well: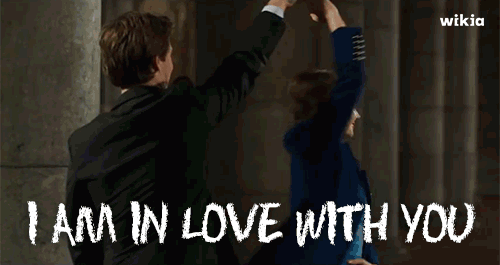 And I LOVED it. Be sure to come back to read my review with my full thoughts on the book and all the ins and outs of it (as well as who I would recommend it for) on September 30th!
pg count for the paperback: 272
Series: If Only #3