Once upon a gif is a feature by Hafsah and Asma at Iceybooks, where a pre-review is written with gifs. My full review of ISLA AND THE HAPPILY EVER AFTER will come out on RealityLapse on October 16th, 2014.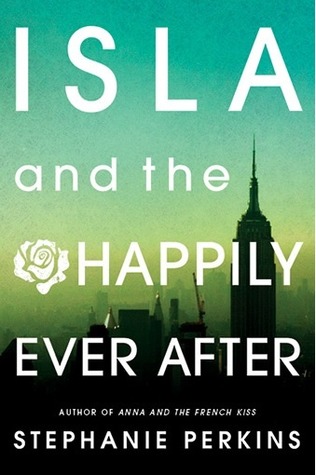 Love ignites in the City That Never Sleeps, but can it last?

Hopeless romantic Isla has had a crush on introspective cartoonist Josh since their first year at the School of America in Paris. And after a chance encounter in Manhattan over the summer, romance might be closer than Isla imagined. But as they begin their senior year back in France, Isla and Josh are forced to confront the challenges every young couple must face, including family drama, uncertainty about their college futures, and the very real possibility of being apart.

Featuring cameos from fan-favorites Anna, Étienne, Lola, and Cricket, this sweet and sexy story of true love—set against the stunning backdrops of New York City, Paris, and Barcelona—is a swoonworthy conclusion to Stephanie Perkins's beloved series.
Description taken from Goodreads.
---
ISLA. Freaking ISLA. I got to read it.
I'm sorry, I'm very incoherent right now. Mostly because I feel like this:
For those of you who haven't read a Stephanie Perkins book before, you must know that after reading one of her books, you will be chasing after her other ones. I didn't want to read her books in the beginning, but due to hype (yes, yes I know) I decided to read them. And when I heard that ISLA was coming out, set partially in one of my favorite cities and then set in a city I plan on visiting someday, well… Let's say it wasn't pretty.
And then I finally got to read the book, and it was everything I thought it would be–and more.
The imagery and prose was even more beautiful than her other books, and her characters. Oh her characters. Isla and Josh are right on par with every other character Perkins has created before. Greater than on par, even.
There are just so many things to love about this book, but like all things it has ups and a few downs. Check back on October 16th to see my full review!
pg count for the hardback: 339
Series: Anna and the French Kiss