Elise Dembowski is not afraid of a little hard work. In fact, she embraces it. All her life, she's taken on big, all-encompassing projects. When she was eight years old, she built her own dollhouse. When she was thirteen, she taught herself stop-motion animation. And when she's fifteen, she embarks on the biggest, and most important, project of them all: becoming cool. Except she fails. Miserably. And everything falls to pieces.

Now, if possible, Elise's social life is even worse than it was before. Until she stumbles into an underground dance club, and opens the door to a world she never knew existed. An inside-out world where, seemingly overnight, a previously uncool high school sophomore can become the hottest new DJ sensation. Elise finally has what she always wanted: acceptance, friendship, maybe even love. Until the real world threatens to steal it all away.
Description taken from Goodreads.
---
I was looking back recently at some of my old reviews, some of which I am extremely proud of–
And some that should never see the light of day.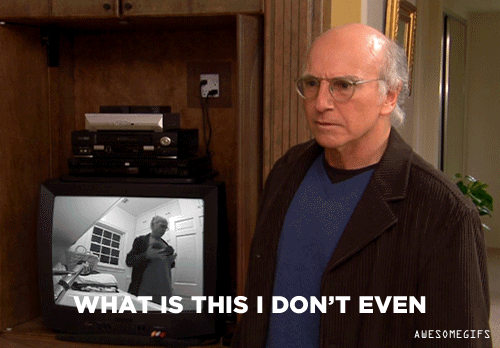 And I remembered that I never did a proper review for the amazing book THIS SONG WILL SAVE YOUR LIFE. At the time, it was the right decision for me. I just couldn't bring myself to write up a review for this book. I felt like it just so utterly could not be described in words. Instead of doing a review, I emailed the blogger who wrote my favorite (and in my opinion, the most justifying, review of this book) Emily May, and together with Leila Sales, we wrote a post called Books Against Bullying on THIS SONG WILL SAVE YOUR LIFE.
Read Emily May's review of THIS SONG WILL SAVE YOUR LIFE on Goodreads.
But I recently decided to reread this book, and in doing so I really wanted to review this book.
There is a perfectly good reason for that, and that is the fact that THIS SONG WILL SAVE YOUR LIFE is amazing. It is completely and utterly amazing in so many aspects.
First of all, one thing I really appreciated about this entire book was the fact that it has such a light undertone of humor to it. The humor doesn't ruin the actually very earnest, very poignant message of this book. THIS SONG WILL SAVE YOUR LIFE made me want to laugh and cry at the same time at so many moments, and I was left feeling extremely bittersweet and very satisfied with those moments of the book. The end is a sad one in some ways, but it's also about new beginnings and new people, and Elise realizing that life goes beyond suffering, and there will always be people who will accept you as you are.
Another thing–there are a TON of quotable moments to it. I had resisted the urge to buy myself a physical copy of THIS SONG the first time I read it, but I will definitely be getting one sometime soon, because I need to be able to underline and comment and annotate to my heart's content. There are simply so many truths to THIS SONG. Truths about life, about art, about music, about people and about bullying. THIS SONG is beautiful in it's writing, heartbreaking in Elise's plight and ugly and horrifying in how realistic it is. Similarly though, THIS SONG has so much hope and heartwarming snippets to it.
Most of all though, I think I loved Elise's journey the most, and the characters who illuminated every single chapter alongside her. Vicky, Alex, Harry, Mel, all of them made this book pitch-perfect. I loved the way that I was able to see Elise's newfound relationships develop and grow over the course of this book. There are many trials, as well as ups and downs, and Elise's gradual growth was spot on.
For those who read this book, I think that teens especially and young adults will connect to this book each in their own special way. I found a lot of myself and my place in this story, and it meant a lot to me as a whole partially because of that. 4.5 stars.
pg count for the hardback: 279