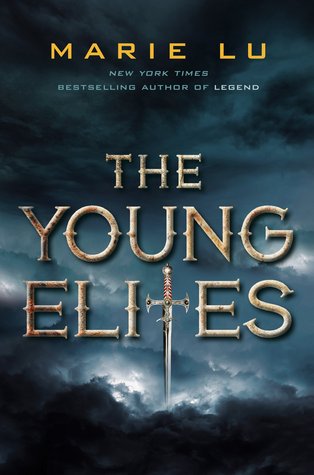 I am tired of being used, hurt, and cast aside.

Adelina Amouteru is a survivor of the blood fever. A decade ago, the deadly illness swept through her nation. Most of the infected perished, while many of the children who survived were left with strange markings. Adelina's black hair turned silver, her lashes went pale, and now she has only a jagged scar where her left eye once was. Her cruel father believes she is a malfetto, an abomination, ruining their family's good name and standing in the way of their fortune. But some of the fever's survivors are rumored to possess more than just scars—they are believed to have mysterious and powerful gifts, and though their identities remain secret, they have come to be called the Young Elites.

Teren Santoro works for the king. As Leader of the Inquisition Axis, it is his job to seek out the Young Elites, to destroy them before they destroy the nation. He believes the Young Elites to be dangerous and vengeful, but it's Teren who may possess the darkest secret of all.

Enzo Valenciano is a member of the Dagger Society. This secret sect of Young Elites seeks out others like them before the Inquisition Axis can. But when the Daggers find Adelina, they discover someone with powers like they've never seen.

Adelina wants to believe Enzo is on her side, and that Teren is the true enemy. But the lives of these three will collide in unexpected ways, as each fights a very different and personal battle. But of one thing they are all certain: Adelina has abilities that shouldn't belong in this world. A vengeful blackness in her heart. And a desire to destroy all who dare to cross her.

It is my turn to use. My turn to hurt.
Description taken from Goodreads.
---
Uhmm, yeah. I didn't know what exactly I was expecting when I opened up THE YOUNG ELITES, but for some reason I didn't expect this.
I loved LEGEND so much, and the series as a whole, that I knew I would go into full-on rage mode if THE YOUNG ELITES turned out to be disappointing. Well, the thing of it is that MARIE LU IS A GENIUS AND I SHALL NEVER DOUBT HER EVER AGAIN.
I mean–this officially puts Marie Lu on the list. The I-Hope-To-Write-Like-This-Someday list. She's just so.. so… amazing. I think that at the end of LEGEND, I really liked her writing. I admired it. I thought it was entertaining. At the end of PRODIGY, I won't lie–I was a little disappointed. PRODIGY is definitely my least favorite in that trilogy. I had hoped for so much more from her. Then came the earth-shattering, heartbreaking, beautiful ending of CHAMPION.
I was really conflicted at the end of CHAMPION, to be honest, and even now I'm still choosing to love it–because I don't entirely believe that it was the right way to go with that story. All in all, the LEGEND series has a permanent place in my heart and is one of the series has come extremely close to making my five star list. In fact, it just might someday.
But then I got to THE YOUNG ELITES. I was bracing myself for it not to be everything it would be, and I ignored the hype about it. BUT MOTHER OF PEARL YES. THE YOUNG ELITES DESERVES A YES. I was horribly, terribly wrong. Authors have a way of proving that to me.
I mean–Adelina and Enzo and Raffaele and Violetta and ASDFGHJKL. I won't lie–through it all, I believe that Adelina was the best devleoped character, but Raffaele was my favorite. All of the characters were fleshed out and nuanced and made in a way that I was truly impressed by. There were so many things to love and hate about each individual character; as a writer, Lu's story makes me think about my own villains and the way I've shaped them. The way that each member of the Dagger Society looks out for each other and work toward their purpose was brilliantly done.
There's the characters. Really, the characters. This story goes to the very basis to the heart and nature of evil, sorrow, wrongdoing and darkness. It's insane and crazy and wild and yet, understandable. Lu finds the heart in her characters and their motivation, and that is truly something to be admired. This kind of story is just so rare that I can't help but be in awe of it.
I will admit it, there's a part of me that wishes that Enzo and Adelina had found rigetouesness, but I wouldn't change this book for a thing. I'm really interested to see how things pan out, but I HOPE THAT RAFFAELE ENDS UP LIVING. Ah Raffaele. He could quite possibly be one of my favorite characters of all time.
This review cannot begin to bring justice to THE YOUNG ELITES. I can't begin to describe how beautifully the imagery, the prose, the way in which Adelina becomes an understandablevillain. I loved the romance that isn't a romance, the conflict, the powers, the nuances, the Italian influence, the uniqueness, everything about this book. For anyone who is trying to figure out how exactly to craft a villain, or even just what a good story looks like in my opinion–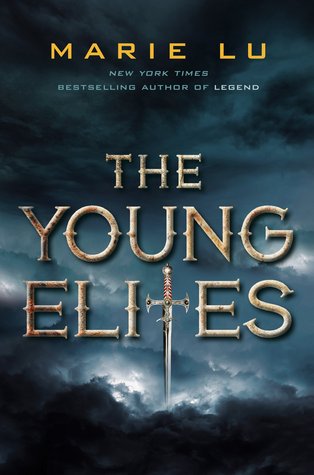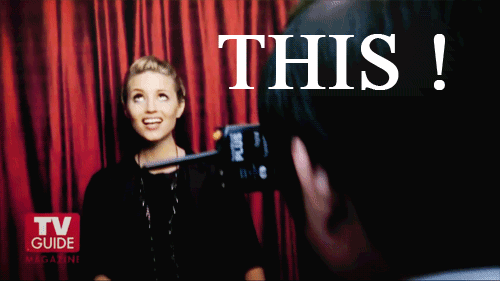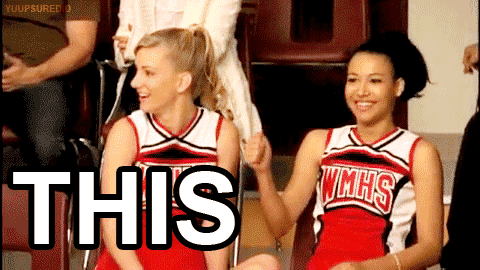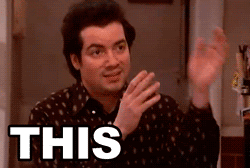 4.8 stars (Subject to change).
pg count for the hardback: 355
Series: The Young Elites