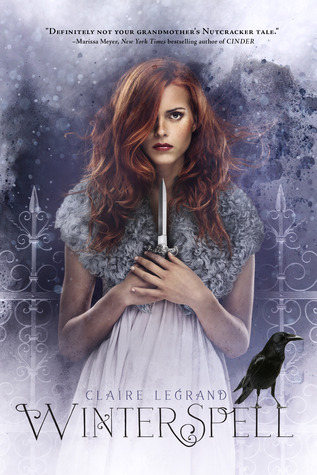 New York City, 1899. Clara Stole, the mayor's ever-proper daughter, leads a double life. Since her mother's murder, she has secretly trained in self-defense with the mysterious Drosselmeyer.

Then, on Christmas Eve, disaster strikes.

Her home is destroyed, her father abducted–by beings distinctly not human. To find him, Clara journeys to the war-ravaged land of Cane. Her only companion is the dethroned prince Nicholas, bound by a wicked curse. If they're to survive, Clara has no choice but to trust him, but his haunted eyes burn with secrets–and a need she can't define. With the dangerous, seductive faery queen Anise hunting them, Clara soon realizes she won't leave Cane unscathed–if she leaves at all.

Inspired by The Nutcracker, Winterspell is a dark, timeless fairy tale about love and war, longing and loneliness, and a girl who must learn to live without fear.
Description taken from Goodreads.
---
WINTERSPELL was… interesting, to say the least. Before I go into detail in how disturbing this book was, may I just say that I skimmed most of it.
Good? Good.
Just so you know, if you're a fan of the Nutcracker, I would not go into this story expecting the Nutcracker. Go into this story expecting just another story, and then be pleasantly surprised by the few Nutcracker influences in this book.
And just so you know, if you're going to read this book at all, go into this story expecting some seriously WEIRD stuff. First of all, the romance in this book. NO. NO NO NO NO NO. Many reviewers that I know had one issue or another with one of the love plot lines in this book.
What's up with everyone wanting to get with Clara? She's weak and cannot stand up for herself for one second, to anyone, for anything, even though Godfather dearest trains her in the arts of fighting. I meann…
Romance Numero Uno: Clara's disgust at a guy who seems to love experimenting on girls and likes young Clara.
UHMM. EXCUSE ME?? WHAT DID YOU JUST SAY???
I DON'T KNOW ABOUT EVERYONE ELSE, BUT I FIND THAT EXTREMELY DISTURBING.
Nothing actually happens–don't worry, that comes later.
Romance #2 a.k.a. The One In Which Nothing Gets Better: Clara's fascination with a FREAKING. STATUE.
She thought of the statue, tall and impassive in the shadowed corner—its full lips and narrow waist, its arms in their serrated armor. As she pictured this, the flush on her skin shifted from embarrassment to pleasure, despite the danger luxuriating in the next room.
UHMM.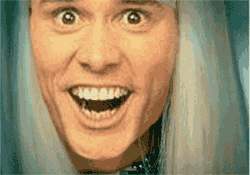 Yes, yes I do understand that the statue comes to life and it's a magical, mystical prince. While I didn't find that as disturbing as some people have, I must point out the fact that THIS GUY WAS A STATUE AND CLARA LOVED HIM EVEN WHEN HE WAS A STATUE.
Of course, this never gets explained.
And of course, Godfather dearest turns out to be an automaton.
Romance Number 3 (The Third Side of the Triangle): Anise.
I KNOW I KNOW. AND YES, ANISE IS A GIRL. I don't love LGBT stories, I really don't. It's part of my beliefs and my opinion, but I don't mind them. Even if a book has an LGBT romance, I can learn to like that story and get past the romance. Well, the reason why I didn't like Anise and Clara's relationship… there was girl action… and….
I can't.
I just can't.
If you would like to read examples of parts of this book, you can read this this review.
Honestly, there were parts to WINTERSPELL that I enjoyed. I liked the plot, the fresh voice and the overall premise of the story. But there were parts of this book that were so seriously messed up for me that I couldn't get through this story. In fact, I would recommend this book for lovers of new adult and not young adult. WINTERSPELL could really be enjoyable for the right person, but I just could not get past the romance of this book.
Overall reaction:
1.5 stars.
DNF.
pg count for the hardback: 264
Series: Winterspell