Once upon a gif is a feature by Hafsah and Asma at Iceybooks, where a pre-review is written with gifs. My full review of NIL UNLOCKED. will come out on April 18th.
On the island of Nil, the rules are set. You have exactly 365 days to escape—or you die.
Rives is now the undisputed Leader of Nil City, but keeping the City united is tougher than ever.
Raiders have grown bolder, supplies are dwindling, and non-human inhabitants have taken a turn toward the deadly. New arrivals cause rifts within the City, putting the Search system at risk, and calling everything Rives knows into question. Desperate for answers, he teams up with the only other person searching for them: Skye, a new arrival with a mysterious past of her own. Soon the duo find themselves locked in a desperate race to save all the residents of Nil—and possibly destroy the island forever. But at what cost? And who will pay the price?
Description taken from Goodreads.
---
At first, NIL UNLOCKED impressed me.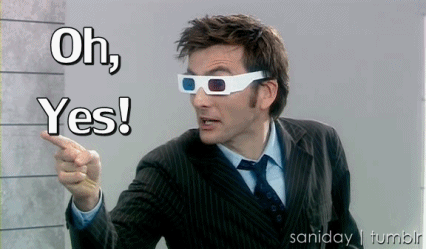 It wasn't entirely original though. While I loved Rives, (YES BRINGING BACK OLD CHARACTERS I LOVE IT) and I came to love Skye, by the time I was about sixty pages in, I was sure this was going to be a rerun of NIL, as much as I loved NIL.
Then things started to get interesting when Charley comes back into the picture, and Sky(p)e meets her. SKYE GOES TO NIL. SHE FINDS A WAY, EVERYONE (no spoilers though). Things get creepy. Really creepy. Completely on a different level from NIL. Far from horror story material, but close enough to make Loki happy.
Things get more and more intense and the stakes legitimately rise.
I love it.
And while we're at it, let's talk about Skye and Rives.
I will admit, I wasn't the biggest fan of Skye, or how much time Rives spends in NILU fangirling over her very presence, but I did like them together.
But in order for me to tell you just why I appreciated Rives, I need to mention his inner-conflict. I need to talk about how much he cares about the Tribe, the grief he feels from lost people, his own fears and doubts and the characters that support him.
Oh yes, one of them dies.
My favorite one.
How wonderful.
NO MRS. POTTS. IT WON'T BE OKAY. I AM DROWNING IN A SEA OF FEELS RIGHT NOW.
NILU was very well written, with great descriptions and a plot to die for. Literally? Maybe.
Check back on April 18th to see my full review!
pg count for the hardback: 432
Series: NIL #2