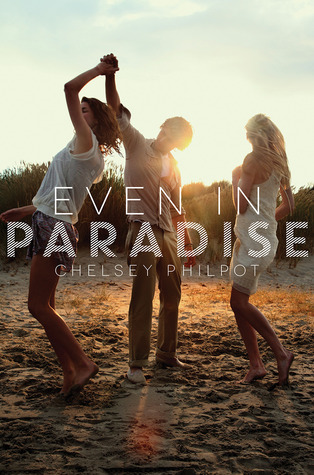 When Julia Buchanan enrolls at St. Anne's at the beginning of junior year, Charlotte Ryder already knows all about the former senator's daughter. Most people do… or think they do.

Charlotte certainly never expects she'll be Julia's friend. But almost immediately, she is drawn into the larger than-life-new girl's world—a world of midnight rendezvous, dazzling parties, palatial vacation homes, and fizzy champagne cocktails. And then Charlotte meets, and begins falling for, Julia's handsome older brother, Sebastian.

But behind her self-assured smiles and toasts to the future, Charlotte soon realizes that Julia is still suffering from a tragedy. A tragedy that the Buchanan family has kept hidden… until now.
Description taken from Goodreads.
---
Wow. I did not expect to like this book as much as I ended up doing. I picked up this book on a whim, because the cover is beautiful (yes I know I have cover shallowness), when I usually don't pick up stories like this.
And I ended up loving it.
This whole thing, this entire book, is incredibly Great Gatsby-esque. Daisy BUCHANAN, anyone?
EVEN IN PARADISE is not depressing, and it's not happy either. Things don't end up perfectly, and like the hearts of the characters in the end, my heart broke and rearranged again like a puzzle piece that doesn't quite fit together right.
I'm sorry, I'm in a poetic mood because of THIS BOOK.
THIS BOOK. Okay. I'll start from the beginning.
Let's just say that EVEN IN PARADISE had me hooked on prose, and didn't let me go until the very end. EVEN IN PARADISE has great writing and some snippets that I just had to save and highlight and put on sticky notes everywhere around me. The writing inspired me and led me on even through the slightly repetitive parts to the plot.
Then we open up into characters. I won't say that the relationships were perfect. In fact, I think this book appeals to me because of how broken and dysfunctional it is, in the best possible way. Charlotte comes into this world of glamor and beauty and not having to care about anything, and all this time she's trying to believe she belongs in this world when she knows at her core that something is wrong and she's an outsider looking in and despite it all, she doesn't care.
She just wants to be one of them, but as she goes deeper and deeper into their world, there comes a time when she starts to believe she can have everything she wants. Yeah, that lasts for about one page.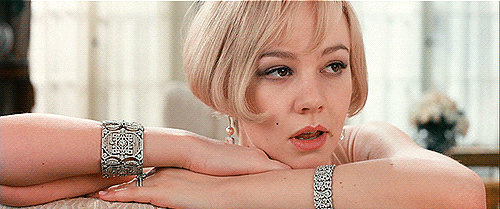 And then she realizes she was wrong, and her own dream of being able to be something more than an outsider are going to cost her. Time goes on, the plot grows deeper, and she grows immensely as a character.
Honestly, I think my favorite part of this book was the end and the beginning, but in order to get there I had to read the middle. The beginning is a prologue of Charlotte looking back on her time with the Buchanans and the end is not perfect. Charlotte describes Sebastian in retrospect as "strong enough to be the man he was born to be, but maybe not the one he would have chosen to become." This sentence, right here, is exactly Sebastian, but it's also Charlotte.
Throughout this entire book, I got this uncanny feeling of how well Philpot knows her characters and the world she has created. Despite my eternal dislike of books like these, it's books like these that continue to defy all reason and show me something more. Not everyone will enjoy this story. It's pretty flowery, and littered with prose much like that of John Green. Nevertheless, the reality remains that I didn't love E. Lockhart's books, specifically WE WERE LIARS, as much as I did when I read them and I would recommend it to anyone who was attracted to the idea of WE WERE LIARS but ultimately didn't like it because of the writing style. 4.3 stars.
pg count for the hardback: 368