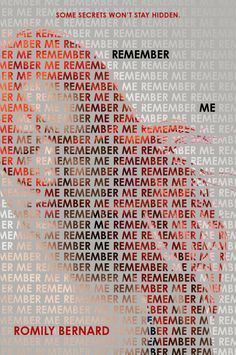 In the sequel to Find Me, Wick Tate, sarcastic teen hacker, is back and once again dealing with criminals and corrupt cops…and a brooding new love interest. Will Wick persevere when some secrets refuse to stay hidden?

Wick had thought her troubles were over.

But she should've known better.

Not only is she embroiled in a new murder case, which starts with a body with "Remember Me" carved into it and doesn't stop there, but she also discovers new evidence surrounding her mother's suicide…which leads her right back to her imprisoned deadbeat dad. And she has to deal with her flirty new hacker friend, Milo, sniffing around—which her boyfriend, Griff, isn't too happy about.

The pressure might be too much as secrets—including Wick's own—climb to the surface.

Remember Me is an edge-of-your-seat thrilling read that'll have readers turning the pages at lightning speed! The paperback of Find Me is on sale simultaneously, and a digital original novella from Romily, featuring Griff, is on sale just a few weeks before!
Description taken from Goodreads.
---
I was conflicted about REMEMBER ME, but not because it was bad. In fact, it was fantastic. REMEMBER ME feels more like it's a part of a series. I also feel like it had a lot more complex, long-term plot to it. While FIND ME is a little more feel-good at the end, it gives a stand-alone vibe.
REMEMBER ME is memorable, but not for the same reasons that FIND ME is memorable. That was why it initially caught me off guard.
For those of you who don't know, I seriously ship Griff and Wick.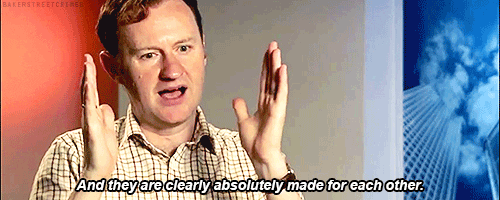 But the thing is, there's been this recurring problem in their relationship where Griff is the natural good guy and Wick is the natural bad guy time and time again, and they tend to clash because of that. I knew that eventually, Griff and Wick would have to face up to that fact, and they do that in REMEMBER ME–a move that I really respected by Bernard and thought was executed very well.
Of course, love triangle. That's where Milo comes in.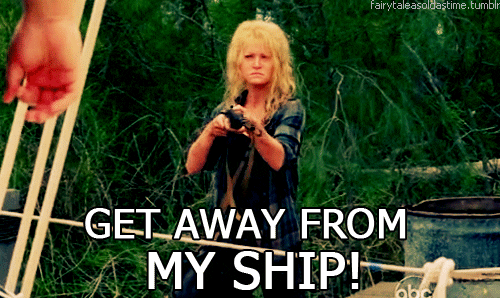 As much as I wanted to hate Milo, I still really enjoyed getting to know him. In REMEMBER ME, readers really get to see more into the old relationships between Wick and the people she had to work for like her dad and his associates. I definitely felt closer to Wick after reading about her in this way, and I didn't necessarily like her more or less, but it made her more real to me.
Then there was Lily. I hate Lily. She doesn't see any of what Wick tries to do for her, but at the same time I can understand her. She just wants to be a normal kid, and I get that. I respect that. Still, I've wished at every page of this story that Lily could just acknowledge once how much Wick really cares about her and wants to protect her.
That's really the thing. I love the way that Bernard develops her characters. They aren't so obviously hardcore or sarcastic or one thing, but they're many things. It's hard to tell right away that they're well-built and carefully constructed, but it's apparent over time. Griff is the good guy who falls in love with the bad girl, but he still has to stick to what he knows and believes. Lily is the girl who, at her core, knows that Wick means well but hates the way that Wick can't fit into their new life. Wick is the girl trying to escape but she can't, loves and wants to protect her sister but can't express it that well.
I fell in love with each and every one of the main characters in these stories, and I really enjoyed the way that Wick's relationship with Bren transformed. I have to say that there were certain plot points that weren't all that surprising, but overall REMEMBER ME took lots of turns that I really didn't expect. I can't wait to read the third book (not even a blurb. Not even a cover. 2016 publication. ;-; ;-; ;-;) and if it's just as good as FIND ME and REMEMBER ME, I won't be disappointed.
FIND ME is still my favorite of this series, but I will be recommending REMEMBER ME and this series in general. 4 stars.
pg count for the hardback: 355
Series: Find Me #2