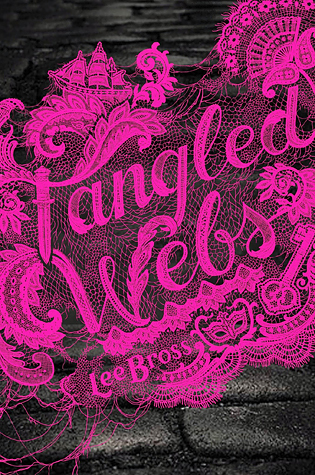 London, 1725. Everybody has a secret. Lady A will keep yours—for a price. This sumptuous, scandalous YA novel is wickedly addictive.

Lady A is the most notorious blackmailer in the city. With just a mask and a gown to disguise her, she sweeps into lavish balls and exclusive events collecting the most valuable currency in 1725 London—secrets.

But leading a double life isn't easy. By day Lady A is just a sixteen-year-old girl named Arista who lives in fear of her abusive master, Bones, and passes herself off as a boy to move safely through the squalor of London's slums. When Bones attempts to dispose of his pawn forever, Arista is rescued by the last person she expects: Jonathan Wild, the infamous Thief Taker General who moves seamlessly between the city's criminal underworld and its most elite upper circles. Arista partners with Wild on her own terms in the hopes of saving enough money to buy passage out of London.

Everything changes when she meets Graeden Sinclair, the son of a wealthy merchant. Grae has traveled the world, has seen the exotic lands Arista has longed to escape to her whole life, and he loves Arista for who she is—not for what she can do for him. Being with Grae gives something Arista something precious that she swore off long ago: hope. He has promised to help Arista escape the life of crime that has claimed her since she was a child. But can you ever truly escape the past?
Description taken from Goodreads. I received an advance copy of this book, to be released June 23rd, 2015, in exchange for an honest review. These opinions are my own.
---
TANGLED WEBS started out really well. I really enjoyed getting to know Arista and her past. I mean–a blackmailer, who just happens to be a woman, in 1725 London.
The premise and the cover are perfect together, and I was all set and ready to go to love this book. It opens up talking about Arista's history, her role as Lady A and her relationship with Nic, her bodyguard.
Here's the thing. Arista is a blackmailer, and she is a girl disguised as a boy, but she's not like other girls who are typically fitted into these roles. If you want a girl who is tough, cares about the people around her, works hard and doesn't take no for an answer, then you aren't looking for Arista. Sure, she cares about the few people she's allowed to get close to.
But she doesn't do anything to actually help them. She spends all this time thinking about how she wants to escape and daydreaming about far-away places, but the fact of the matter is that she just isn't a doer. She stands back and lets other people take care of her, and right one she could do something right, she always messes it up. Always. Whether it's by trusting the wrong person, making the wrong move, or just being generally lacking in the common sense department, she manages to always make the left turn when she should've made a right.
That's when she does anything at all.
Generally speaking, I just really wanted more from Arista. I wanted her to be stronger, less spoiled, less hypocritical. She spends all this time ragging on other people, only to want the very same thing they do or agreeing with them without even meaning to.
Then there's Arista after all of the groupies show up. Honestly, I can't stand stories where it isn't even a love triangle, where ALL the people just like one girl. I really wanted to like Nic, and I enjoyed Grae, but I felt like it was focusing way too much on the romance when the plot should have been focused on bigger things.
Overall, this book really wasn't bad. There was some great self conflict elements and plot choices, but the characters really threw me over the boat sometimes and I thought that the bad pacing in the romance made the ending rush. I had hoped to see Arista grow, but she pretty much the remains the same, and all I ended up getting was the death of a character that I'd wanted to see move on.
A good story with lots of potential and great world-building, but I wanted more. 1.5 stars.
pg count for the hardback: 304
Series: Tangled Webs #1