Once Upon a Gif is a feature by Hafsah and Asma at Iceybooks, where a pre-review is written with gifs. My full review of EVERYTHING, EVERYTHING will come out on August 25th.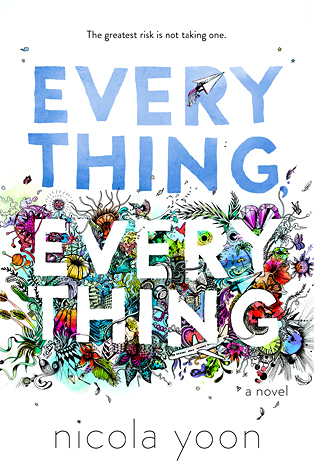 This innovative, heartfelt debut novel tells the story of a girl who's literally allergic to the outside world. When a new family moves in next door, she begins a complicated romance that challenges everything she's ever known. The narrative unfolds via vignettes, diary entries, texts, charts, lists, illustrations, and more.

My disease is as rare as it is famous. Basically, I'm allergic to the world. I don't leave my house, have not left my house in seventeen years. The only people I ever see are my mom and my nurse, Carla.

But then one day, a moving truck arrives next door. I look out my window, and I see him. He's tall, lean and wearing all black—black T-shirt, black jeans, black sneakers, and a black knit cap that covers his hair completely. He catches me looking and stares at me. I stare right back. His name is Olly.

Maybe we can't predict the future, but we can predict some things. For example, I am certainly going to fall in love with Olly. It's almost certainly going to be a disaster.
Description taken from Goodreads. I received an advance copy of this novel, to be published September 1st, 2015, from the publisher in exchange for an honest review. These opinions are my own.
---
I was super excited to get started reading EVERYTHING, EVERYTHING because of all the fantastic hype around it and let's face it, the premise. It's unique, and it's supposed to be cute and refreshing. I can go for cute and refreshing.
Also, that cover.
Yes. YES. That will DEFINITELY do for the white part on any color-coded bookshelf. It's everything it's hyped to be. Cute, refreshing and unique. The romance is gush-worthy, and I grew to really love Olly and Madeline together. I didn't always love Madeline's personality, but the way they worked with each other was awesome.
The dialogue was all there, the scenes were all there, the writing was all there. It was all going smoothly.
Then things started to go downhill.
It was kind of unexpected, but believable in the way that is completely started to bomb.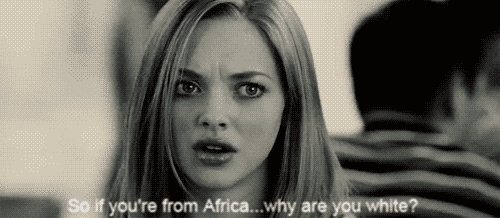 It was all very confusing. So, good things and bad things. Still not entirely sure myself whether or not the good outweighed the bad, or vice versa, but entirely, it wasn't bad. My impressions were really different than a lot of other opinions I've seen on IG, so I think it is a generally enjoyable story if you ignore some of the nitpicky things.
Check back on August 25th to see my full review!
pg count for the hardback: 320