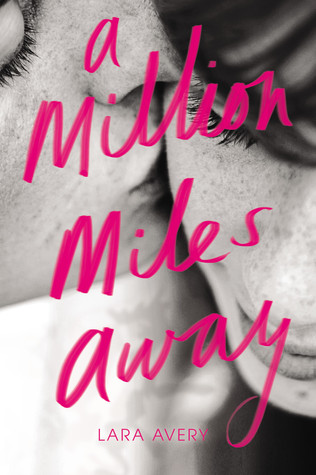 Perfect for fans of Nicholas Sparks, this breathtaking story of love and loss is guaranteed to break your heart and sweep you off your feet.

When high school senior Kelsey's identical twin sister, Michelle, dies in a car crash, Kelsey is left without her other half. The only person who doesn't know about the tragedy is Michelle's boyfriend, Peter, recently deployed to Afghanistan. But when Kelsey finally connects with Peter online, she can't bear to tell him the truth. Active duty has taken its toll, and Peter, thinking that Kelsey is Michelle, says that seeing her is the one thing keeping him alive. Caught up in the moment, Kelsey has no choice: She lets Peter believe that she is her sister.

As Kelsey keeps up the act, she crosses the line from pretend to real. Soon, Kelsey can't deny that she's falling, hard, for the one boy she shouldn't want.
Description taken from Goodreads. I received an advance copy of this book, to be published July 7th, 2015, in exchange for an honest review. These opinions are my own.
---
Quite honestly, I'm really conflicted about how to feel on A MILLION MILES AWAY, because I wanted to like Kelsey, I wanted to believe in her whole illusion, and at times it felt like it was real. If you can pay less attention the details and go more for the story that lies underneath, then this is an awesome story about war, grief and morals.
The reason why I could and couldn't agree with A MILLION MILES AWAY, for the most part, was because of Kelsey's decision to act as her sister. I just couldn't support it, but I could understand why she was doing it. I wanted Kelsey to make the decision to tell Peter early, to realize what she was doing was inherently wrong, but I can't say that I can see where she's coming from. I think the strength of this book is that the premise is believable. Grief does crazy things to people, and while this book is a little  more crazy than others, it's still a story of learning just how to live normally again.
I thought that one of the major problems with this book was Kelsey herself. I felt like she was really shallow, the life that she was living wasn't really there. I wanted her to become more, and in a way, she did. She got to meet Peter, to fall in love with him, to make her own decisions about what she was doing, and in that way she became better.
I also had a qualm with Peter that can be summed up in one question: If he really loved Michelle that much, how could he not see that it's Kelsey when it's clearly Kelsey?
All in all, I would recommend this book. It's a well-written quick read about the things that grief can do to people, and digging out of that black hole. I didn't entirely love it, but for something emotional to fill blank space, it's a great read. 2.5 stars.
pg count for the hardback: 320