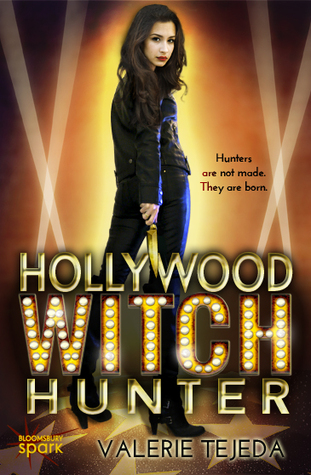 From the moment she first learned the truth about witches…she knew she was born to fight them.

Now, at sixteen, Iris is the lone girl on the Witch Hunters Special Ops Team.

But when Iris meets a boy named Arlo, he might just be the key to preventing an evil uprising in Southern California.

Together they're ready to protect the human race at all costs. Because that's what witch hunters do.

Welcome to Hollywood.
Description taken from Goodreads.
---
HOLLYWOOD WITCH HUNTER didn't work for me. There were some great elements and the premise was fun, but all in all, the story was bland and the characters didn't connect with me.
I started off really wanting to know, to LOVE Iris. She sticks by her convictions and remains convinced from a young age that witches exist. Determined? I can do with some determination.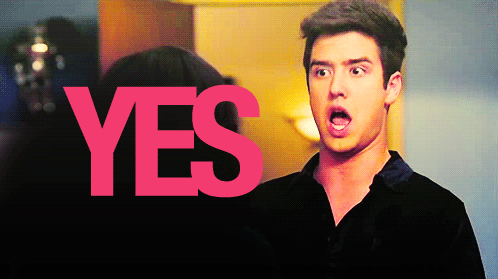 Then the dialogue started, and other characters were introduced. Iris ends up talking about how tall, dark and generally not-to-be-messed-with her cousin and brother are.
Andddddd to top it all off, there's a love triangle. Fantastic. I thought for a second that the execution might be able to pull itself off, but it fell flat before it even started.
The romance wasn't what was a persistent problem though. All in all, the characters just fell short for me. Even if the plot was a little ridiculous, I could still deal with it. It was still a cool premise, and I loved some of the dialogue near the middle and end of this story. The fighting/witch hunting wasn't all that, but I still enjoyed it. I couldn't believe the characters, and that was what made the story come crashing down for me.
Besides her determination, Iris is thick-headed and shallow. She never really listens to other people and just does what she wants because she figures she's good enough to do it. I ended up enjoying her relationships with Arlo, but besides that the relationships all seemed fake. If everyone had just been a little more fleshed out, their features and expressions and actions a little less exaggerated, I think I could've come to really love this story.
The writing of HWH wasn't bad, it was actually really fun to read, but I thought that the story could've been a lot more fleshed out and sorted through. I loved getting to know the world that Iris and her family live in, the kind of witch hunting that they do and her struggles in the family business, but I couldn't bring myself to believe it. 1.5 stars.