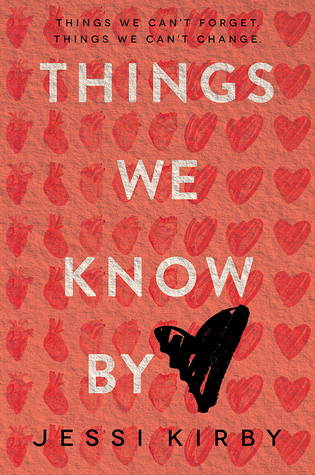 When Quinn Sullivan meets the recipient of her boyfriend's donated heart, the two form an unexpected connection.

After Quinn loses her boyfriend, Trent, in an accident their junior year, she reaches out to the recipients of his donated organs in hopes of picking up the pieces of her now-unrecognizable life. She hears back from some of them, but the person who received Trent's heart has remained silent. The essence of a person, she has always believed, is in the heart. If she finds Trent's, then maybe she can have peace once and for all.

Risking everything in order to finally lay her memories to rest, Quinn goes outside the system to track down nineteen-year-old Colton Thomas—a guy whose life has been forever changed by this priceless gift. But what starts as an accidental run-in quickly develops into more, sparking an undeniable attraction. She doesn't want to give in to it—especially since he has no idea how they're connected—but their time together has made Quinn feel alive again. No matter how hard she's falling for Colton, each beat of his heart reminds her of all she's lost…and all that remains at stake.
Description taken from Goodreads.
---
THINGS WE KNOW BY HEART is a cute, cheesy story. For a premise like it, it's incredibly light-hearted and carefree. Almost too much so. But in any case, I did enjoy reading it when I realized a few things about it.
The first was that this story is pretty repetitive and the plot is simple. There's really no reading into it. There are about four notable characters (Quinn, Colton, Quinn's sister, Colton's sister) and only one gets fleshed out at all (Colton). Really, you have to look at the story from the outside. If you're just looking for a quick read where you don't have to think too much about anything and there are some good moments, this is your book.
The second is that for no fleshing-out, the characters are actually pretty fun and memorable. Even though I wanted more from them, I thought that Quinn's grandmother and sister were really fun to read about. There's some good dialogue and I loved them as Quinn's support group.
The third is that it's not just the plot that repeats itself. It's the characters. The thoughts. I've never read the word heart so many times in one book. I get it. The story's about hearts! Cool! Time to move on.
The fourth is that this is an instalove, which was my one and only real problem with this story. Quinn falls in love with Colton almost immediately. Their romance is sweet, but other than that there wasn't a whole lot going for it. I also thought that the ending was a little anticlimactic in part because of the way the romance was structured.
All in all, I would probably not recommend buying this book, but getting it from a friend first or borrowing it from the library. To be fair, THINGS has some great elements in it. Jessi Kirby is a talented author, but I didn't think this was her best work. 2.5 stars.
pg count for the hardback: 304