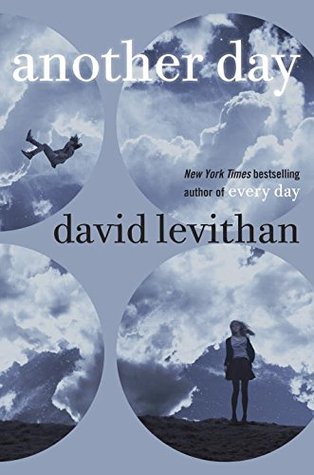 The eagerly anticipated companion to David Levithan's New York Times bestseller Every Day

In this enthralling companion to his New York Times bestseller Every Day, David Levithan (co-author of Will Grayson, Will Grayson with John Green) tells Rhiannon's side of the story as she seeks to discover the truth about love and how it can change you.

Every day is the same for Rhiannon. She has accepted her life, convinced herself that she deserves her distant, temperamental boyfriend, Justin, even established guidelines by which to live: Don't be too needy. Avoid upsetting him. Never get your hopes up.

Until the morning everything changes. Justin seems to see her, to want to be with her for the first time, and they share a perfect day—a perfect day Justin doesn't remember the next morning. Confused, depressed, and desperate for another day as great as that one, Rhiannon starts questioning everything. Then, one day, a stranger tells her that the Justin she spent that day with, the one who made her feel like a real person . . . wasn't Justin at all.
Description taken from Goodreads. I received an advance copy of this book, to be published another day :3 (August 25th, 2015), in exchange for an honest review. These opinions are my own. 
---
I would recommend reading ANOTHER DAY.
I thought that ANOTHER DAY might be yet another tragic case of Second Book Syndrome, but it's not. ANOTHER DAY is worth the read, whether for plot reasons or character reasons.
ANOTHER DAY can be read with or without having read EVERY DAY, but for the sake of the books in this series to come after these two, I would recommend reading them both at some point or another. The reason can be justified by the whole point of ANOTHER DAY.
In this story, A and Rhiannon's story is told from Rhiannon's perspective. Naturally, that brought up some concern for me. There are too many multiple POV stories where all the characters sound the same. This series is not one of those cases. In EVERY DAY, one of my favorite descriptions throughout the whole book was when A first met Rhiannon. I loved the cities drawn in Sharpie on her sneakers especially (forgive me if it's a little off, it's been awhile).
A and Rhiannon are incredibly different people, but through Rhiannon's eyes everything changes. I loved seeing the world from her point of view. I loved getting to know A especially, and somehow, through Rhiannon, I was able to understand A better. He has a perverse sense of morality, and his moral ambiguity is one of the things that makes these books so fascinating.
If not for the character reasons, I would recommend ANOTHER DAY for plot reasons. 
Through seeing A's suffering, Rhiannon's time with him and a million other little things, it's more understandable why this series has to go on. When I first finished EVERY DAY, I thought that things could go on as they had. A would move on; Rhiannon would start a new, happy life. Totally not the case after reading ANOTHER DAY. I can see now what kind of direction these books are heading in, and why the series can't be over yet. In short, I think that David Levithan has succeeded at the retelling of his own story and made something entirely new.
It's one of those things where an event leaves a person entirely changed. I couldn't see a lot of things after reading EVERY DAY, but I do now after ANOTHER DAY. Furthermore, I would actually recommend considering reading ANOTHER DAY if you didn't like EVERY DAY. A great read. 3.5 stars.
pg count for the hardback: 300
Series: Every Day #2