Part of why I started a book blog was so I could send people a place to go if I didn't have time to compile them a book list. Despite the fact that I love book blogging and I do send people my blog links, I still love making book lists for people I know. Personalizing lists and then finding out which ones worked for them and which ones didn't is really fun, and I've decided to share some of those lists on TSW!
If you have a blog, feel free to grab the button above and share book lists that you've made for other people! Today's book list theme is:
Books for Fans of John Green
Eleanor & Park by Rainbow Rowell — My Full Review
Two misfits.
One extraordinary love.
Eleanor… Red hair, wrong clothes. Standing behind him until he turns his head. Lying beside him until he wakes up. Making everyone else seem drabber and flatter and never good enough…Eleanor.
Park… He knows she'll love a song before he plays it for her. He laughs at her jokes before she ever gets to the punch line. There's a place on his chest, just below his throat, that makes her want to keep promises…Park.
Set over the course of one school year, this is the story of two star-crossed sixteen-year-olds—smart enough to know that first love almost never lasts, but brave and desperate enough to try.
---
How to Say Goodbye in Robot by Natalie Standiford — My Full Review
From bestselling author Natalie Standiford, an amazing, touching story of two friends navigating the dark waters of their senior year.
New to town, Beatrice is expecting her new best friend to be one of the girls she meets on the first day. But instead, the alphabet conspires to seat her next to Jonah, aka Ghost Boy, a quiet loner who hasn't made a new friend since third grade. Something about him, though, gets to Bea, and soon they form an unexpected friendship. It's not romance, exactly – but it's definitely love. Still, Bea can't quite dispel Jonah's gloom and doom – and as she finds out his family history, she understands why. Can Bea help Jonah? Or is he destined to vanish?
---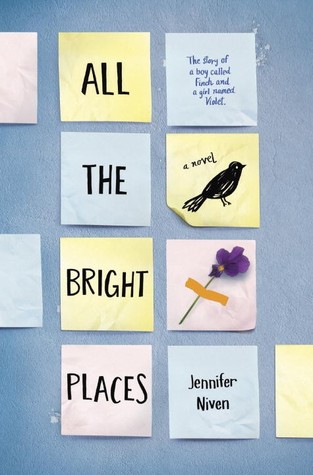 All the Bright Places by Jennifer Niven — My Full Review – Jennifer Niven's Dream Cast
Soon to be a major motion picture starring Elle Fanning!
 
Theodore Finch is fascinated by death, and he constantly thinks of ways he might kill himself. But each time, something good, no matter how small, stops him.
Violet Markey lives for the future, counting the days until graduation, when she can escape her Indiana town and her aching grief in the wake of her sister's recent death.
When Finch and Violet meet on the ledge of the bell tower at school, it's unclear who saves whom. And when they pair up on a project to discover the "natural wonders" of their state, both Finch and Violet make more important discoveries: It's only with Violet that Finch can be himself—a weird, funny, live-out-loud guy who's not such a freak after all. And it's only with Finch that Violet can forget to count away the days and start living them. But as Violet's world grows, Finch's begins to shrink.
This is an intense, gripping novel perfect for fans of Jay Asher, Rainbow Rowell, John Green, Gayle Forman, and Jenny Downham from a talented new voice in YA, Jennifer Niven.
---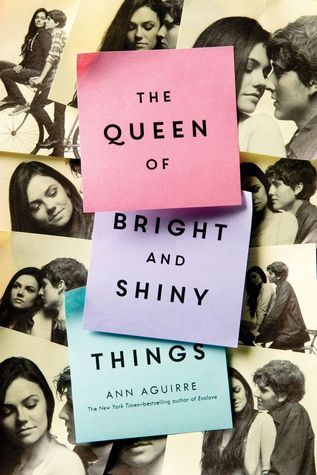 The Queen of Bright and Shiny Things by Ann Aguirre — My Full Review
Sage Czinski is trying really hard to be perfect. If she manages it, people won't peer beyond the surface, or ask hard questions about her past. She's learned to substitute causes for relationships, and it's working just fine… until Shane Cavendish strolls into her math class. He's a little antisocial, a lot beautiful, and everything she never knew she always wanted.
Shane Cavendish just wants to be left alone to play guitar and work on his music. He's got heartbreak and loneliness in his rearview mirror, and this new school represents his last chance. He doesn't expect to be happy; he only wants to graduate and move on. He never counted on a girl like Sage.
But love doesn't mend all broken things, and sometimes life has to fall apart before it can be put back together again…
---
This Song Will Save Your Life by Leila Sales — My Full Review – Discussion Post About Bullying with Leila Sales and Emily @ The Book Geek
Making friends has never been Elise Dembowski's strong suit. All throughout her life, she's been the butt of every joke and the outsider in every conversation. When a final attempt at popularity fails, Elise nearly gives up. Then she stumbles upon a warehouse party where she meets Vicky, a girl in a band who accepts her; Char, a cute, yet mysterious disc jockey; Pippa, a carefree spirit from England; and most importantly, a love for DJing.
Told in a refreshingly genuine and laugh-out-loud funny voice, This Song Will Save Your Life is an exuberant novel about identity, friendship, and the power of music to bring people together.
---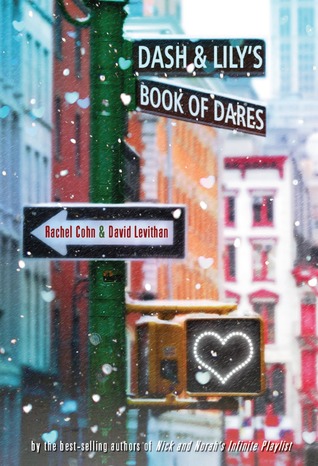 Dash and Lily's Book of Dares by David Levithan and Rachel Cohn — My Full Review
"I've left some clues for you.
If you want them, turn the page.
If you don't, put the book back on the shelf, please."
So begins the latest whirlwind romance from the bestselling authors of Nick & Norah's Infinite Playlist. Lily has left a red notebook full of challenges on a favorite bookstore shelf, waiting for just the right guy to come along and accept its dares. But is Dash that right guy? Or are Dash and Lily only destined to trade dares, dreams, and desires in the notebook they pass back and forth at locations across New York? Could their in-person selves possibly connect as well as their notebook versions? Or will they be a comic mismatch of disastrous proportions?
Rachel Cohn and David Levithan have written a love story that will have readers perusing bookstore shelves, looking and longing for a love (and a red notebook) of their own.
---
Nick and Norah's Infinite Playlist by David Levithan and Rachel Cohn — My Full Review
The New York Times bestselling he-said/she-said rock n' roll romance that inspired the motion picture starring Michael Cera (Juno, Arrested Development) and Kat Dennings (Thor, TV's 2 Broke Girls)!
"I know this is going to sound strange, but would you mind being my girlfriend for the next five minutes?"
Nick frequents New York's indie rock scene nursing a broken heart. Norah is questioning all of her assumptions about the world. They have nothing in common except for their taste in music, until a chance encounter leads to an all-night quest to find a legendary band's secret show and ends up becoming a first date that could change both their lives.
Co-written by Rachel Cohn and David Levithan, co-author of WILL GRAYSON, WILL GRAYSON with John Green (THE FAULT IN OUR STARS), NICK & NORAH'S INFINITE PLAYLIST is a sexy, funny roller coaster of a story that reminds you how you can never be sure where the night will take you…
---
The Tragedy Paper by Elizabeth Laban — My Full Review
Tim Macbeth, a seventeen-year-old albino and a recent transfer to the prestigious Irving School, where the motto is "Enter here to be and find a friend." A friend is the last thing Tim expects or wants—he just hopes to get through his senior year unnoticed. Yet, despite his efforts to blend into the background, he finds himself falling for the quintessential "It" girl, Vanessa Sheller, girlfriend of Irving's most popular boy. To Tim's surprise, Vanessa is into him, too, but she can kiss her social status goodbye if anyone ever finds out. Tim and Vanessa begin a clandestine romance, but looming over them is the Tragedy Paper, Irving's version of a senior year thesis, assigned by the school's least forgiving teacher.
Jumping between viewpoints of the love-struck Tim and Duncan, a current senior about to uncover the truth of Tim and Vanessa, The Tragedy Paper is a compelling tale of forbidden love and the lengths people will go to keep their love.
---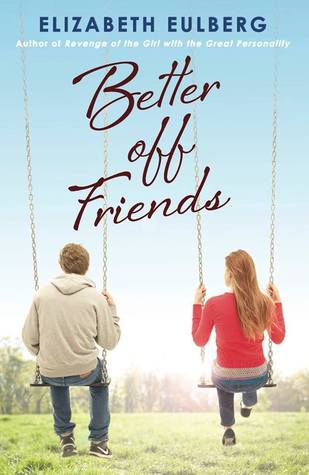 Better Off Friends by Elizabeth Eulberg — My Full Review
For Macallan and Levi, it was friends at first sight. Everyone says guys and girls can't be just friends, but these two are. They hang out after school, share tons of inside jokes, their families are super close, and Levi even starts dating one of Macallan's friends. They are platonic and happy that way.
Eventually they realize they're best friends — which wouldn't be so bad if they didn't keep getting in each other's way. Guys won't ask Macallan out because they think she's with Levi, and Levi spends too much time joking around with Macallan, and maybe not enough time with his date. They can't help but wonder . . . are they more than friends or are they better off without making it even more complicated?
From romantic comedy superstar Elizabeth Eulberg comes a fresh, fun examination of a question for the ages: Can guys and girls ever really be just friends? Or are they always one fight away from not speaking again — and one kiss away from true love?
---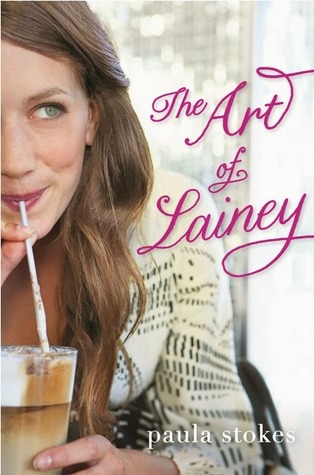 The Art of Lainey by Paula Stokes — My Full Review
Soccer star Lainey Mitchell is gearing up to spend an epic summer with her amazing boyfriend, Jason, when he suddenly breaks up with her—no reasons, no warning, and in public no less! Lainey is more than crushed, but with help from her friend Bianca, she resolves to do whatever it takes to get Jason back.
And that's when the girls stumble across a copy of The Art of War. With just one glance, they're sure they can use the book to lure Jason back into Lainey's arms. So Lainey channels her inner warlord, recruiting spies to gather intel and persuading her coworker Micah to pose as her new boyfriend to make Jason jealous. After a few "dates", it looks like her plan is going to work! But now her relationship with Micah is starting to feel like more than just a game.
What's a girl to do when what she wants is totally different from what she needs? How do you figure out the person you're meant to be with if you're still figuring out the person you're meant to be?
---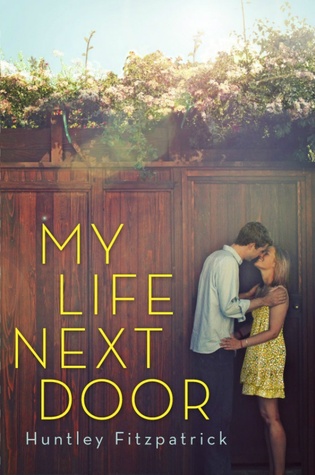 My Life Next Door by Huntley Fitzpatrick— Review to Come
One thing my mother never knew, and would disapprove of most of all, was that I watched the Garretts. All the time."
The Garretts are everything the Reeds are not. Loud, messy, affectionate. And every day from her rooftop perch, Samantha Reed wishes she was one of them . . . until one summer evening, Jase Garrett climbs up next to her and changes everything.
As the two fall fiercely for each other, stumbling through the awkwardness and awesomeness of first love, Jase's family embraces Samantha – even as she keeps him a secret from her own. Then something unthinkable happens, and the bottom drops out of Samantha's world. She's suddenly faced with an impossible decision. Which perfect family will save her? Or is it time she saved herself?
A transporting debut about family, friendship, first romance, and how to be true to one person you love without betraying another.
---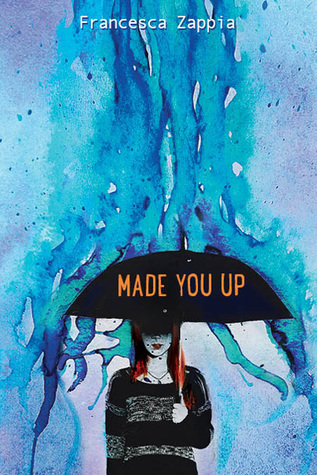 Made You Up by Francesca Zappia — My Full Review
Reality, it turns out, is often not what you perceive it to be—sometimes, there really is someone out to get you. Made You Up tells the story of Alex, a high school senior unable to tell the difference between real life and delusion. This is a compelling and provoking literary debut that will appeal to fans of Wes Anderson, Silver Linings Playbook, and Liar.
Alex fights a daily battle to figure out the difference between reality and delusion. Armed with a take-no-prisoners attitude, her camera, a Magic 8-Ball, and her only ally (her little sister), Alex wages a war against her schizophrenia, determined to stay sane long enough to get into college. She's pretty optimistic about her chances until classes begin, and she runs into Miles. Didn't she imagine him? Before she knows it, Alex is making friends, going to parties, falling in love, and experiencing all the usual rites of passage for teenagers. But Alex is used to being crazy. She's not prepared for normal.
Funny, provoking, and ultimately moving, this debut novel featuring the quintessential unreliable narrator will have readers turning the pages and trying to figure out what is real and what is made up.
---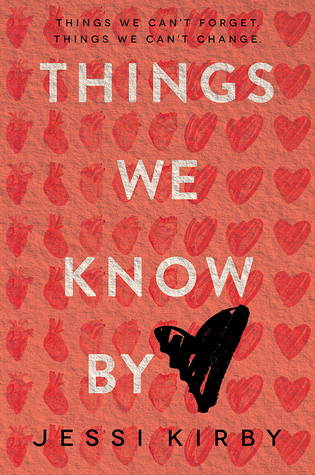 Things We Know by Heart by Jessi Kirby — My Full Review
When Quinn Sullivan meets the recipient of her boyfriend's donated heart, the two form an unexpected connection.
After Quinn loses her boyfriend, Trent, in an accident their junior year, she reaches out to the recipients of his donated organs in hopes of picking up the pieces of her now-unrecognizable life. She hears back from some of them, but the person who received Trent's heart has remained silent. The essence of a person, she has always believed, is in the heart. If she finds Trent's, then maybe she can have peace once and for all.
Risking everything in order to finally lay her memories to rest, Quinn goes outside the system to track down nineteen-year-old Colton Thomas—a guy whose life has been forever changed by this priceless gift. But what starts as an accidental run-in quickly develops into more, sparking an undeniable attraction. She doesn't want to give in to it—especially since he has no idea how they're connected—but their time together has made Quinn feel alive again. No matter how hard she's falling for Colton, each beat of his heart reminds her of all she's lost…and all that remains at stake.
---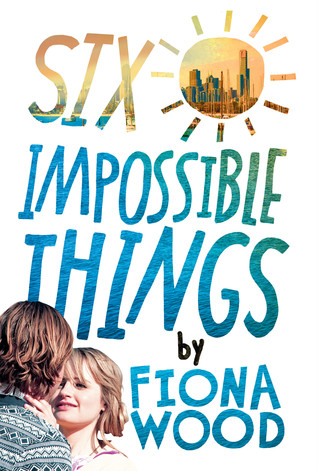 Six Impossible Things by Fiona Wood— My Full Review & Quote Graphics for the Book
Fourteen year old nerd-boy Dan Cereill is not quite coping with a reversal of family fortune, moving house, new school hell, a mother with a failing wedding cake business, a just-out gay dad, and an impossible crush on Estelle, the girl next door. His life is a mess, but for now he's narrowed it down to just six impossible things…
---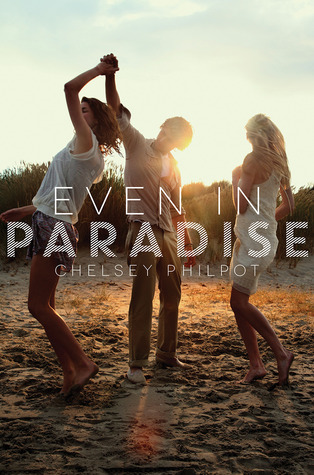 Even in Paradise by Chelsey Philpot — My Full Review
When Julia Buchanan enrolls at St. Anne's at the beginning of junior year, Charlotte Ryder already knows all about the former senator's daughter. Most people do… or think they do.
Charlotte certainly never expects she'll be Julia's friend. But almost immediately, she is drawn into the larger than-life-new girl's world—a world of midnight rendezvous, dazzling parties, palatial vacation homes, and fizzy champagne cocktails. And then Charlotte meets, and begins falling for, Julia's handsome older brother, Sebastian.
But behind her self-assured smiles and toasts to the future, Charlotte soon realizes that Julia is still suffering from a tragedy. A tragedy that the Buchanan family has kept hidden… until now.
---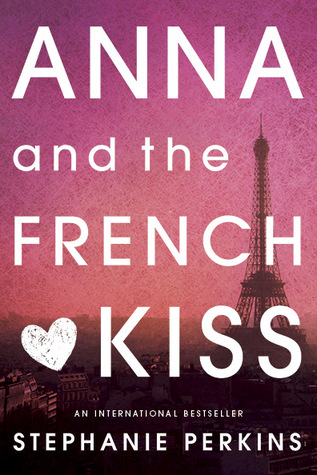 Anna and the French Kiss by Stephanie Perkins — My Full Review
Anna is looking forward to her senior year in Atlanta, where she has a great job, a loyal best friend, and a crush on the verge of becoming more. Which is why she is less than thrilled about being shipped off to boarding school in Paris–until she meets Étienne St. Clair. Smart, charming, beautiful, Étienne has it all…including a serious girlfriend.
But in the City of Light, wishes have a way of coming true. Will a year of romantic near-misses end with their long-awaited French kiss?
---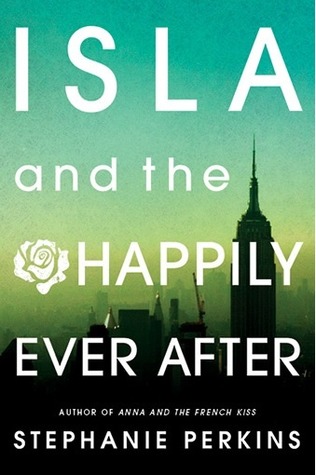 Isla and the Happily Ever After by Stephanie Perkins — My Full Review
Love ignites in the City That Never Sleeps, but can it last?
Hopeless romantic Isla has had a crush on introspective cartoonist Josh since their first year at the School of America in Paris. And after a chance encounter in Manhattan over the summer, romance might be closer than Isla imagined. But as they begin their senior year back in France, Isla and Josh are forced to confront the challenges every young couple must face, including family drama, uncertainty about their college futures, and the very real possibility of being apart.
---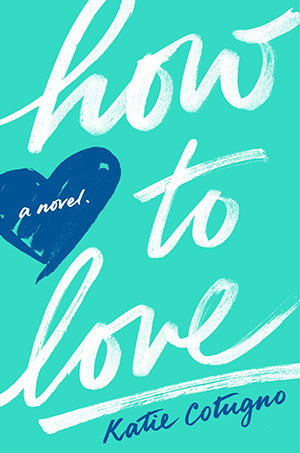 How to Love by Katie Cotugno — My Full Review
Before:
Reena Montero has loved Sawyer LeGrande for as long as she can remember: as natural as breathing, as endless as time. But he's never seemed to notice that Reena even exists until one day, impossibly, he does. Reena and Sawyer fall in messy, complicated love. But then Sawyer disappears from their humid Florida town without a word, leaving a devastated—and pregnant—Reena behind.
After:
Almost three years have passed, and there's a new love in Reena's life: her daughter, Hannah. Reena's gotten used to being without Sawyer, and she's finally getting the hang of this strange, unexpected life. But just as swiftly and suddenly as he disappeared, Sawyer turns up again. Reena doesn't want anything to do with him, though she'd be lying if she said Sawyer's being back wasn't stirring something in her. After everything that's happened, can Reena really let herself love Sawyer LeGrande again?
In this breathtaking debut, Katie Cotugno weaves together the story of one couple falling in love—twice.
---
That's it for this list! If you have any recommendations of additions to this list, comment below. In the original list, I did add two other books that don't necessarily fit in with the rest of the books on the list, but have the same themes and sort of lessons. Those books were Reality Boy by A.S. King and Summer on the Short Bus by Bethany Crandell. Happy reading!