Waiting on Wednesday is a popular weekly meme that was started by Jill over at Breaking the Spine. It's where you spotlight a book that you're really excited for and are eagerly anticipating. So what am I dying for this week? It's a completely BA, take-no-prisoners story about hacking called
Trust Me
Author: Romily Bernard
Series (#3)
Expected publication: March 22nd, 2016
"Trust me."

Wick Tate's never heard these words so much in her life. And with all her secrets, who can she really trust?

There's Milo, her new hacker boyfriend, who's keeping a dark secret of his own. Griff, the ex who's always had her best interests at heart but who mostly wants to stay out of Wick's mess. There's Looking Glass, an organization that can supposedly offer Wick protection…and a future.

And then there's her family. They should be easy to trust, right? Not if you're Wick. Not when "family" means so many different things, including a criminal father who may not stay locked up for long.

Wick is used to relying on herself…and only herself. But she's going to have to learn to trust someone if she's going to finally escape her demons…
Description taken from Goodreads.
---
I need this book in my life. I really do.
Ever since I began this series, I've become completely obsessed with it. For those of you who haven't yet read this series, please, please get ahold of it. You'll thank me later.
I know because I thanked the person who said I'd thank him later (thank you Matt). FIND ME is a gritty book with characters that are relatable and imperfect and make you laugh and cry in ways you never knew you could. In other words, my kinda story.
And now, I mean, with the finale coming to wrap things up? In 2016??
And that cover though.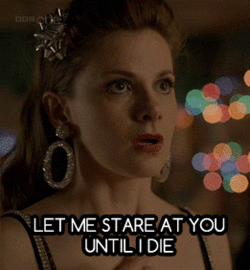 Again, if you're unfamiliar with Griff and Wick, you need these two cool cats in your life. They're funny and real and ridiculous and just there. Not to mention, they're my second OTP only after Percabeth.
But they're breaking apart because of Milo… but they need to be together.. and Wick is in danger…
Forget it. Just read the book, then come and wait for 2016 with me.
Join in my suffering (Add TRUST ME on Goodreads!)
What's your waiting on pick this week? If you did one, leave your link in the comments below and I'll make sure to check it out!