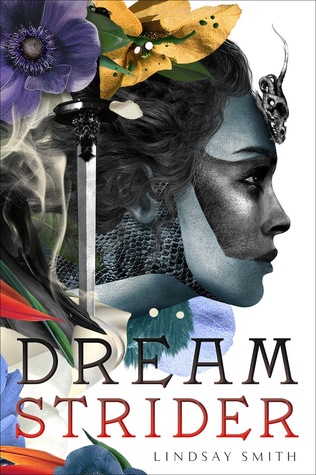 A high-concept, fantastical espionage novel set in a world where dreams are the ultimate form of political intelligence.

Livia is a dreamstrider. She can inhabit a subject's body while they are sleeping and, for a short time, move around in their skin. She uses her talent to work as a spy for the Barstadt Empire. But her partner, Brandt, has lately become distant, and when Marez comes to join their team from a neighborhing kingdom, he offers Livia the option of a life she had never dared to imagine. Livia knows of no other dreamstriders who have survived the pull of Nightmare. So only she understands the stakes when a plot against the Empire emerges that threatens to consume both the dreaming world and the waking one with misery and rage.

A richly conceived world full of political intrigue and fantastical dream sequences, at its heart Dreamstrider is about a girl who is struggling to live up to the potential before her.
Description taken from Goodreads.
---
In terms of fantasy novel criteria, DREAMSTRIDER is a great book. If you're looking for a spy novel meets fantasy, this is your book. There were a few things I didn't love about it, but when it comes to world-building, writing and plot, DREAMSTRIDER is awesome.
If you're into world-building (and I am), DREAMSTRIDER is a great read. The world is carefully built and every part of it is well described. I loved getting to envision the world that it's set in and it was easy to fall into the world that Smith created. There are so many beautiful pieces of prose in DREAMSTRIDER, but with the world-building I wanted to save everything to read later.
And the whole espionage piece. Fantastically done. I was a huge fan of the work that Smith did with SEKRET and I was really excited to see a lot of new ideas and some older ones in DREAMSTRIDER. The magic stays consistent, and I enjoyed seeing the kind of faith that Livia had in her world. If you were a fan of the fantasy in THE GIRL OF FIRE AND THORNS by Rae Carson, then I would recommend this book to you.
Plot, just as much as writing and world-building, was where I thought Smith really shined. Sure, there was a great baseline for this novel, but I wasn't sure where it was going or what it was doing. The pacing in the middle-ish was a little slow for me, I felt like the suspense was drawn out too long, but once things got going, I loved the way that the book went.
Right up until the ending.
I will admit that it was the way I thought (and hoped) the book would end, but the romance was very predictable and I thought things tied together wayy too easily. Another note: if you're a fan of LGBT themes, especially as sub-plots, this is a good book for you. If you're not a fan of that, then this is a book with LGBT themes. Overall, an entertaining book and a great fantasy with some cool ideas, but not a super-memorable read in my mind. Out of Smith's novels, SEKRET still shines the most. 3.5 stars.
pg count for the hardback: 400