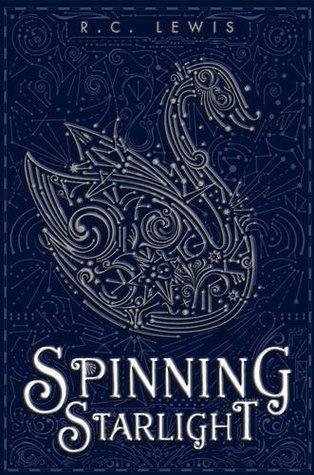 Sixteen-year-old heiress and paparazzi darling Liddi Jantzen hates the spotlight. But as the only daughter in the most powerful tech family in the galaxy, it's hard to escape it. So when a group of men show up at her house uninvited, she assumes it's just the usual media-grubs. That is, until shots are fired.

Liddi escapes, only to be pulled into an interplanetary conspiracy more complex than she ever could have imagined. Her older brothers have been caught as well, trapped in the conduits between the planets. And when their captor implants a device in Liddi's vocal cords to monitor her speech, their lives are in her hands: One word and her brothers are dead.

Desperate to save her family from a desolate future, Liddi travels to another world, where she meets the one person who might have the skills to help her bring her eight brothers home-a handsome dignitary named Tiav. But without her voice, Liddi must use every bit of her strength and wit to convince Tiav that her mission is true. With the tenuous balance of the planets deeply intertwined with her brothers' survival, just how much is Liddi willing to sacrifice to bring them back?

Haunting and mesmerizing, this retelling of Hans Christian Andersen's The Wild Swans strings the heart of the classic with a stunning, imaginative world as a star-crossed family fights for survival in this companion to Stitching Snow.
Description taken from Goodreads. I received an advance copy of this book, to be published October 6th, 2015, in exchange for an honest review. These opinions are my own.
---
STITCHING SNOW, also by this author, was one of my favorite books of 2014, and SPINNING STARLIGHT was shaping up to be one of my favorite books of 2015.
But it didn't turn out that way.
I'm confused by SPINNING STARLIGHT because in terms of actual world-building, it's not that different from STITCHING SNOW. All the basic ideas are the same, the themes are all there. Basically the only aspects of the world that have been changed are the names and the circumstances that the characters are in. Just like STITCHING SNOW, the fairy tale retelling parts are brilliantly thought out to fit with the characters and the world.
But everything felt wrong with this novel.
Well, scratch that.
Not everything. The beginning was awesome. It almost made me believe that Second Book Syndrome was a myth for R.C. Lewis. Things were expertly plotted and the pacing was spot on.
Everything went downhill with the actual meat of the story. Liddi goes off to another magical planet, meets Tiav and then learns all about that world. I didn't love the way the story was going plot-wise, but continued on just to see what ended up happening.
I want to guess that its the science fiction aspect of this book that brought things down. Accessible science fiction works for me. In some cases, deep science fiction works for me, but only if it's realistic and throughly, simply explained. Overall, I can't this book being accessible for the average reader. I wished that the book had just continued on the fantasy vein that it started out on, because things were going amazing right up until details started becoming really detailed.
I don't know exactly where things went wrong, but this book lacks the magical, well-built quality that STITCHING SNOW had. While this wasn't a bad story, the main plot lacked a lot. Still looking forward to more releases from this author, but SPINNING STARLIGHT was disappointing. 2 stars.
pg count for the hardback: 336