A little while ago, Nori over at Read Love Write 28 started a feature called the Book Blogger Creativity Project, where teams would get to know each other and come up with a feature together. I got put into the Rose Society, a group of really cool bloggers and together we came up with madness. Sheer. Awesome. Madness. Where the screen meets the page, and we predict what some of our favorite characters from TV would love to read. So, without further ado, here are five of my favorite characters from the screen and what books I think they would love!
From Page to Screen: Books My Favorite On-Screen Actors Would Love
PATRICK STAR (Spongebob Squarepants) would love:
All Four Stars by Tara Dairman — My Full Review
One of my favorite cartoons of all time is Spongebob Squarepants, and before I even fell in love with Spongebob's character, my favorite was Patrick. So unassuming, so dubious, and yet so brilliant at times. If he wasn't so lazy, I think that Patrick would love ALL FOUR STARS by Tara Dairman.
If I wasn't a book blogger, I would definitely be a food blogger, and ALL FOUR STARS is one book that makes me crave anything and everything delicious. I absolutely love this book and I think that Patrick would appreciate its charm.
---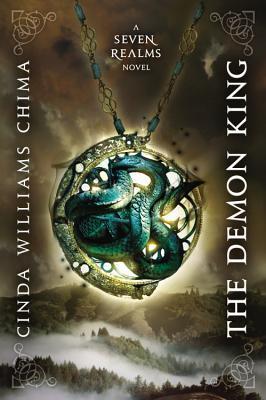 AANG (Avatar: The Last Airbender) would love:
The Demon King by Cinda Williams Chima — My Full Review
THE DEMON KING by Cinda Williams Chima is one of the reasons why I love fantasy. Period. And I think that Aang would love this story as well.
In the Avatar: The Last Airbender cartoon, Aang is a character who is destined for greatness, and yet faces trails at every. Single. Turn. At the same time, he has people who care about him and support him–as well as a love interest that he can't quite reach. I think Aang would really appreciate the struggles that both Han and Raisa go through in this book, and in the books that come after this in the Seven Realms series.
---
KIRIGAYA "KIRITO" KAZUTO (Sword Art Online) would love:
The Last Olympian (Percy Jackson and the Olympians #5) by Rick Riordan
I love all of Rick Riordan's novels, *cough* I need Magnus Chase now *cough* but in particular, I love THE LAST OLYMPIAN. To me, it's the result, the final battle, the culmination of everything that has happened in one amazing book. I think that Kirito would really appreciate everything that Percy and the Camp Half Blood crew has gone through from his time in Alfheim Online and Sword Art Online.
There's so much that Percy and Annabeth learn in this novel, proving that even at the end, you can still lose and gain more. The same is true of Kirito. In the end, the characters find their own happiness, and all in all, I think this would be a story Kirito could love.
---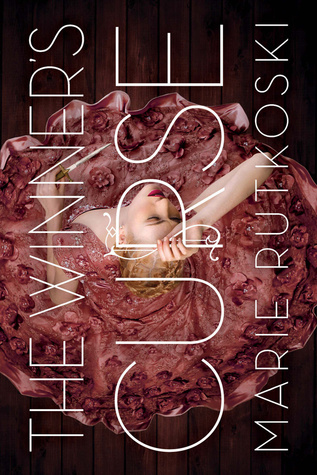 OOTORI KYOYA (Ouran High School Host Club) would love:
The Winner's Curse by Marie Rutkoski — My Full Review
Above all, Kyoya values people who appreciate his genius, and he respects people who have a certain genius of their own. He also loves to read, so I think that if he ever ventured in YA, he would really enjoy THE WINNER'S CURSE by Marie Rutkoski. This is one of the smartest-plotted books that I've ever read, with a heroine that is neither physically able nor magically gifted, and yet she manages to triumph in every battle. Kestrel is smart, prioritized and resilient. I loved getting to know her character so much, and she's a breath of fresh air in the YA genre.
And, of course, Kyoya knows the ways of love and war. For all of these reasons, I'm sure Kyoya would fall in love with THE WINNER'S CURSE.
---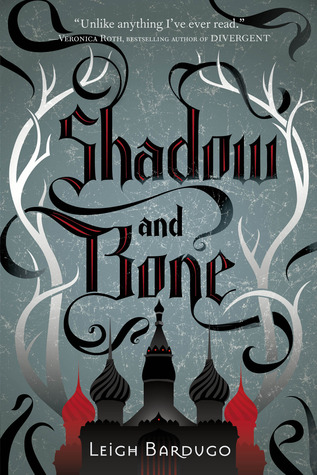 MUKURO ROKUDO (Reborn!) would love:
Shadow and Bone by Leigh Bardugo
Mukuro is an intellectual in his own way, and like Kyoya, he plays by his own rules. I think that Mukuro would love a story about a villain just like him, a perfectly morally ambiguous character. Between the Grisha and Alina, I feel like Mukuro would fit right into this story and world. There is so much depth to both the world of Reborn! and the world of the SHADOW AND BONE, and they deserve each other.
---
Thanks for reading my From Screen to Page post, and be sure to drop by the blogs of these awesome people to find out what great books their favorite screen characters are reading!
What are some of your favorite screen characters, and what books would they love? Let me know in the comments below!