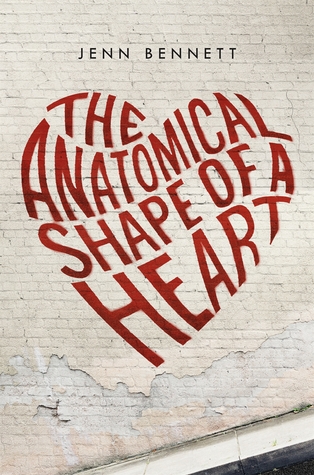 Artist Beatrix Adams knows exactly how she's spending the summer before her senior year. Determined to follow in Leonardo da Vinci's footsteps, she's ready to tackle the one thing that will give her an advantage in a museum-sponsored scholarship contest: drawing actual cadavers. But when she tries to sneak her way into the hospital's Willed Body program and misses the last metro train home, she meets a boy who turns her summer plans upside down.

Jack is charming, wildly attractive . . . and possibly one of San Francisco's most notorious graffiti artists. On midnight buses and city rooftops, Beatrix begins to see who Jack really is—and tries to uncover what he's hiding that leaves him so wounded. But will these secrets come back to haunt him? Or will the skeletons in Beatrix's own family's closet tear them apart?
Description taken from Goodreads. I received an advance copy of this book, to be published November 3rd, 2015 in exchange for an honest review. These opinions are my own.
---
What's you can find inside this book, perfectly melded together:
Heart.
Tears.
Secrets.
Brain.
Love.
Art.
Of all the books I've read this year, THE ANATOMICAL SHAPE OF A HEART was one of the most pleasantly surprising. Admittedly, I did not read this book for the cover, but after reading the book I've come to like it. And if there's anything this book proves, it's not about what's on the outside but really, what's on the inside.
There were so many refreshing moments in this story. I loved the characters and their interactions, especially the dialogue between Jack and Bex. Their romance/friendship developed really nicely and I could believe what was going on.
Not to mention both Jack and Bex's art.
I'm a sucker for books where the protagonists are realistically and passionately involved in something they love. Not many authors pull that off, but I felt that way about Jack and Bex. I loved hearing about where they were, what they were doing, how they used their art in everyday life. I loved how determined Bex was without being pushy, and I loved the way that Jack and Bex supported each other.
If you're a contemporary romance fan or you liked GRAFFITI MOON, then I would recommend this book. 4.5 stars.
pg count for the hardback: 304