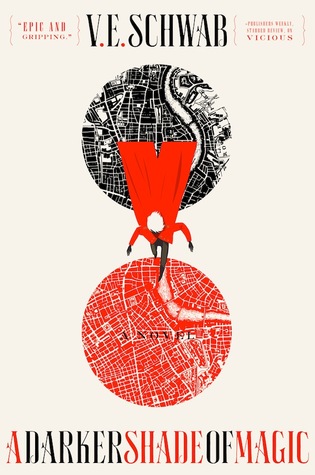 Kell is one of the last Travelers—rare magicians who choose a parallel universe to visit.

Grey London is dirty, boring, lacks magic, ruled by mad King George. Red London is where life and magic are revered, and the Maresh Dynasty presides over a flourishing empire. White London is ruled by whoever has murdered their way to the throne. People fight to control magic, and the magic fights back, draining the city to its very bones. Once there was Black London—but no one speaks of that now.

Officially, Kell is the Red Traveler, personal ambassador and adopted Prince of Red London, carrying the monthly correspondences between royals of each London. Unofficially, Kell smuggles for those willing to pay for even a glimpse of a world they'll never see. This dangerous hobby sets him up for accidental treason. Fleeing into Grey London, Kell runs afoul of Delilah Bard, a cut-purse with lofty aspirations. She robs him, saves him from a dangerous enemy, then forces him to another world for her 'proper adventure'.

But perilous magic is afoot, and treachery lurks at every turn. To save all of the worlds, Kell and Lila will first need to stay alive—trickier than they hoped.
Description taken from Goodreads.
---
I don't know what it is about the cover of this book, but it's enchanting. It's simple at first glance, but convoluted and multi-faceted upon closer inspection. This cover is like a coat that has many different sides; it can become anything, really, and I can't help but want to turn it left to right to right to left to whatever directions Kell has made.
This cover explains the entirety of A DARKER SHADE OF MAGIC, and the above was me trying to contain my love for this book.
Officially, 2015 has been my year of epic wins and horrendous fails. There were so many promising fantasies that I really wanted to enjoy, and yet ended up hating. It was that way with mystery too, but fantasy even more so.
I don't know where to begin with this book. The world-building? The characters? The plot? It all meshes together, and I loved it so much that I couldn't stop reading until the very end. Granted, there were a few slow parts as the world was being set up, but that wasn't a problem for me. I could read V.E. Schwab's world-building all day; it's just that descriptive and well-done. It's like stepping into Neverland for the first time.
But what about those characters?
UGHHHHHHHHH.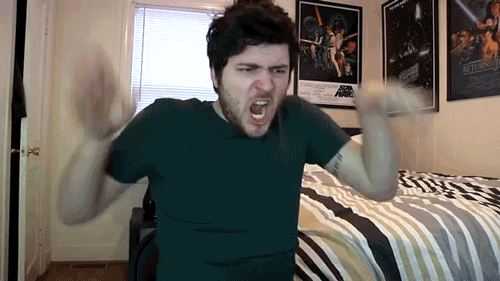 I don't even know what to do with myself. I love Kell and Rhy and the kings and queens and Holland and…. well, I didn't love Lila so much until the end, but I still ended up liking her a lot. They're all beautiful and flawed and I don't have the words to describe them. They just are. They're people, and watching them grow, hurt, react and work together was an experience I won't forget for a long time.
After reading White Cat by Holly Black, I was sure that I was on the verge of another massive book hangover where I wouldn't be satisfied with anything for a few months. WRONG. SO WRONG.
I can only hope to write this in the future. Seriously, this book could be one of my five-star picks. The end of the year is coming up fast! Until then, I'll be rereading and waiting for A GATHERING OF SHADOWS. Please, no Second Book Syndrome. Not for this series. My heart can't handle that. ಥ⌣ಥ  4.5 stars.
pg count for the hardback: 398