Today I'm thankful for returning realistic fiction authors, and the realistic fiction author I'm thankful for is: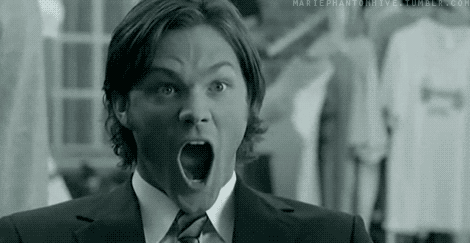 Jessica Verdi (Author of What You Left Behind)
Title: What You Left Behind

Author: Jessica Verdi

It's all Ryden's fault. If he hadn't gotten Meg pregnant, she would have never stopped her chemo treatments and would still be alive. Instead, he's failing fatherhood one dirty diaper at a time. And it's not like he's had time to grieve while struggling to care for their infant daughter, start his senior year, and earn the soccer scholarship he needs to go to college.

The one person who makes Ryden feel like his old self is Joni. She's fun and energetic—and doesn't know he has a baby. But the more time they spend together, the harder it becomes to keep his two worlds separate. Finding one of Meg's journals only stirs up old emotions, and Ryden's convinced Meg left other notebooks for him to find, some message to help his new life make sense. But how is he going to have a future if he can't let go of the past?
Description taken from Goodreads. 
---
Mini Interview
What is the biggest difference between WHAT YOU LEFT BEHIND and your other novels?
The biggest (and probably most obvious) difference between What You Left Behind and my other novels is that What You Left Behind is told from the POV of a boy main character. I loved getting inside Ryden's head—there was a freedom to writing his character that I haven't felt in quite the same way before. I think it's probably because there was no element of "me" clinging to any part of him. We were so different even from the most basic level, so I was just able to roll with whoever he turned out to be without thinking about things like what I would do if I were in his situation, or feeling a responsibility to depict a female character in a way that I identify with.
What advice would you give to debut authors and/or aspiring authors?
Don't let other voices crowd your head while you're writing. "Other voices" can mean a million different things, from worrying about what readers and critics will have to say about your book, to worrying about what your family and friends might think, to trying to please a particular publishing company or editor or agent, to worrying about trying to match what other authors' careers look like. A reader can always tell if a book wasn't written with passion. If you're writing to check certain boxes or please a certain audience, you're not writing what you want to want to write, the story that only you can tell. And that will come through in the writing every single time.
What is one thing you feel like aspiring authors should know before they go into publishing?
Definitely that SO much of this industry, even after you "make it," is out of your control. Book titles, book covers, what kind of marketing (if any) is done, how much you get paid, where the book is sold, how much it costs, whether it gets published in other countries or not… All of these decisions are made by people other than the author. And there's no guarantee that once you sell one book you'll sell others. The industry is very fickle, and by its very nature subject to nothing more than people's opinions, so there's no counting on anything. All you can do is keep writing, and keep pushing forward.
---
About Jessica
Jessica Verdi is a young adult author who writes envelope-pushing stories about not-so-pretty real-life issues, but always with a positive spin.
Though she's always been a bookworm (her childhood was basically defined by the philosophy that working your way through giant stacks of library books is far superior to playing outside), she remained convinced throughout high school and college that the stage—rather than the page—was meant to be her creative outlet. After nearly ten years pounding the NYC pavement auditioning for musicals (and sometimes actually getting cast in them), she got an idea for a novel. That novel was an adult magical realism story, and while it will never see the light of day—nope, don't ask—it was the book that started her love affair with writing. Now she can't imagine doing anything else.
Jess received her MFA in Writing for Children from The New School and works as an editor at a romance novel publisher. She loves all animals, from the cute and cuddly to the large and freakish, has been a vegetarian for most of her life, is a little too obsessed with TV shows about vampires, and has an amazing group of writer friends who keep her sane.
Jess lives in Brooklyn, NY with her husband and dog.
---
Thanks so much to Jess for coming onto TSW! Be sure to find her at her website and Twitter for all the news on Jessica's writing. What realistic fiction reads are you most thankful for? Comment below! Tomorrow's guest is Gretchen McNeil!