Today I'm thankful for returning science fiction authors, and the sci-fi author I'm thankful for is:
Kristen Simmons (Author of The Glass Arrow)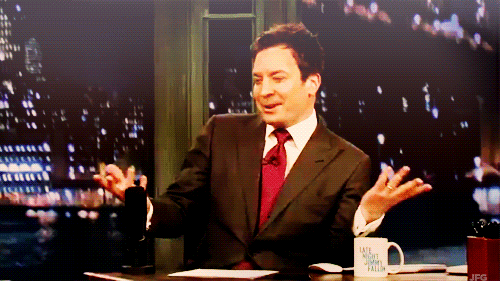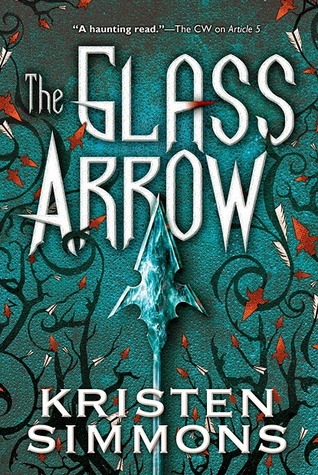 Title: The Glass Arrow

Author: Kristen Simmons

The Handmaid's Tale meets Blood Red Road in Glass Arrow, the story of Aya, who lives with a small group of women on the run from the men who hunt them, men who want to auction off breeding rights to the highest bidder.

In a world where females are scarce and are hunted, then bought and sold at market for their breeding rights, 15-year old Aya has learned how to hide. With a ragtag bunch of other women and girls, she has successfully avoided capture and eked out a nomadic but free existence in the mountains. But when Aya's luck runs out and she's caught by a group of businessmen on a hunting expedition, fighting to survive takes on a whole new meaning.
Description taken from Goodreads. 
---
Interview with Kristen
What was the biggest difference between the experience of publishing THE GLASS ARROW and the experience of publishing the ARTICLE 5 series?

Probably the biggest difference, both in writing THE GLASS ARROW and publishing it, was that I was working on a stand alone book verses a book in a trilogy. There are all sorts of thing to consider in a series – how every twist and turn changes things for the characters later on, how you're going to make the character and plot arcs fit into the series arc, how you're going to wrap everything up by the end. It was a huge change to have the entire story right there in one book. In some ways this made it easier. In others, a lot more challenging (but fun!).

What's one piece of advice you would give to all YA debut authors?

Don't give up. It took me ten years to get published, but it happened. Even still, I feel the pressure that I'm not good enough to "be here" every time a critical review comes in. I won't say have thick skin – part of being a writer is embracing your sensitive side and FEELING EVERYTHING – but try to remember that it took a lot of guts to get this far. You can keep going.

What Harry Potter houses would your main characters be sorted into?

Well this is a delightful little question. Aya – Gryffindor, Kiran – Hufflepuff, Amir – CLEARLY Slytherin. He might actually just be a Deatheater.

Who was your favorite character to write in THE GLASS ARROW?

I loved writing both Aya and Kiran. Aya, because she was kicking ass and taking names from the beginning, and Kiran, because he was more thoughtful, thinking through the things that Aya sometimes didn't. She is fierce in a world where women are rewarded for being docile, and Kiran is kind in a world where men are rewarded for being misogynistic. I had a great time breaking my own stereoytypes.

What are the biggest differences between writing Aya and writing Ember?

Aya started tough and had to learn vulnerability and trust. Ember was the exact opposite – she started a bit naive, and had to toughen up considerably in order to survive.

Thanks for the great questions, Eli! And thanks again for including me! Good luck to everyone!
---
About Kristen
Kristen Simmons has a master's degree in social work and is an advocate for mental health. She lives with her family and their precious greyhound Rudy in Cincinnati, Ohio.
---
Where would the YA world be without Kristen Simmons? WITHOUT ARTICLE 5 AND THE GLASS ARROW. Thanks to Kristen for appearing on TSW! Be sure to find her at her website, Twitter and Facebook for all things ARTICLE 5 / THE GLASS ARROW / NEW AWESOME STUFF related and comment below with if you had to escape to wilderness, would you go to mountains, islands, forests or… Atlantis? Tomorrow's author is Anne Blankman!