I almost never rate a book five stars.
The highest a story can usually go is 4.5, or, on occasion, 4.8 stars, but I wait at least a year after reading before rating a book five stars. More than even my best books of the year, a book has to stick with me after reading it in order for me to rate it five stars. I have to be able to read it over and over again, and not get tired of it. I'm happy to say that there are a lot of candidates for next year (check out my best books of 2015!) but for this year, I've got four books that are becoming a part of my five star picks. To see the full list, go to my Goodreads favorites shelf!
New Additions
---
Summer on the Short Bus by Bethany Crandell – My Full Review 
First Read: 2014
I have next to no words on how to truly describe this book or how much it means to me. SUMMER ON THE SHORT BUS is about a spoiled girl named Cricket who ends up being a counselor in a summer camp for kids with disabilities. Even though she's snarky, mean, short-sighted and immature in the beginning, she grows in ways that are believable and realistic. This novel is hilarious and more than anything else, it talks about how we're all human. We discriminate against others sometimes just because we don't know any better, and that's not horrible. All you can do is learn, try to understand and grow. I've read a lot of books on disabilities, from Temple Grandin's autism biographies to Cynthia Lord's middle-grade novel RULES, and almost none have made as big an impression on me as SUMMER ON THE SHORT BUS.
---
This Song Will Save Your Life by Leila Sales – My Full Review 
First Read: 2014
Just like SUMMER ON THE SHORT BUS, this book is about a cause that's really important to me: bullying. I've read a lot of books on bullying, but when I first read this one, I didn't know it was about that. I had ignored all the hype and decided it was some sort of contemporary romance, judging from the cover.
When I decided to read it, I was surprised by how deep and true some of the lines in this book are, and how quickly I fell in love with Elise and her friends and even her enemies. THIS SONG WILL SAVE YOUR LIFE isn't just about bullying. It's about being more than what you've overcome, and living for what you're passionate about. All I can say is this: this book is important, and almost everyone should read it.
---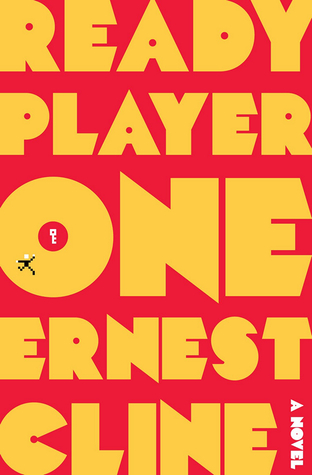 Ready Player One by Ernest Cline – My Full Review 
First Read: 2012
To be honest, I have almost no idea why I love this book so much. I just keep on coming back to it. It's entertaining every single time I read it, and it's one of the few video game reads that I can enjoy without comparing it to Sword Art Online (an anime about video games) every few words. I held back on adding this book to my five star list because I just don't know what makes it special, but few books last with me this long, so I figured it deserved a place at the table, regardless of anything else.
If you're a 90s video game junkie, then this book is for you.
(And the official review of this book is much more organized, if a little rudimentary because it was one of my first reviews ever, but if you're looking for more reasons to love this book, my full review is linked above).
---
The Rules of Survival by Nancy Werlin – My Full Review 
First Read: 2013
THE RULES OF SURVIVAL was one of the first gritty contemporary books that I ever read, and it changed my life in more ways than one. Every single time I'm asked to create a realistic fiction recommendation list, this story always makes the cut. It's written as a letter from the oldest brother in a family of three kids that are victims to their mentally ill mother to his youngest sister, who is barely old enough to remember what happened. THE RULES OF SURVIVAL was also one of my first books on mental illness, and it helped me to understand the different ways that people can live. I came to sympathize with the main character and his story in ways that I hadn't even understood before I started reading. This a fantastic novel that I will always come back to.
Even though I cringe every time I read my review for it, the word I used to describe this book is still accurate. THE RULES OF SURVIVAL is nothing short of haunting.
---
Well, there you have it. Those are my five star picks for 2015. There was a ton of gritty contemporary nominees, but if this was the year of realistic fiction, then next year is the year of fantasy, my first bookish love. As of right now, nominees include Leigh Bardugo's SIX OF CROWS (review to come!), V.E. Schwab's A DARKER SHADE OF MAGIC, V.E. Schwab's VICIOUS, Jodi Lynn Anderson's TIGER LILY, Francesca Zappia's MADE YOU UP, Stephen King's ON WRITING, Meg Haston's PAPERWEIGHT and more! Until next year~