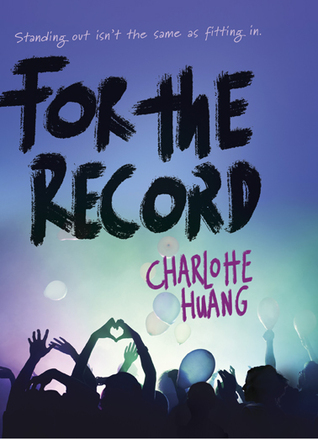 If Almost Famous were a YA novel… a raw, honest debut celebrating music, friendship, romance, and life on the road.

Chelsea thought she knew what being a rock star was like… until she became one. After losing a TV talent show, she slid back into small-town anonymity. But one phone call changed everything

Now she's the lead singer of the band Melbourne, performing in sold-out clubs every night and living on a bus with three gorgeous and talented guys. The bummer is that the band barely tolerates her. And when teen heartthrob Lucas Rivers take an interest in her, Chelsea is suddenly famous, bringing Melbourne to the next level—not that they're happy about that. Her feelings for Beckett, Melbourne's bassist, are making life even more complicated.

Chelsea only has the summer tour to make the band—and their fans—love her. If she doesn't, she'll be back in Michigan for senior year, dying a slow death. The paparazzi, the haters, the grueling schedule… Chelsea believed she could handle it. But what if she can't?
Description taken from Goodreads.
---
There are SO many better books to read about the music scene, especially in the YA genre. FOR THE RECORD was amusing, but I was distracted by the subplots and the main characters, specifically Chelsea, weren't very likable.There were no endearing aspects to Chelsea, and the band was bland at best and hardly there at worst.
Honestly, I probably could've really liked this book if it was just between Beckett and Chelsea, but the minute Lucas came in, the story became shallow and boring. How is it possible that five people can sound exactly the same?? I had to keep flipping back to see who was saying what, or what exactly was going on between which characters. It was exhausting to read and even though the beginning had a lot of potential, that fell flat right around the middle.
And the one relationship that I thought I could enjoy (between Chelsea and her best friend) fell flat when the two of them insulted their boss completely beyond what was necessary and acted rashly just so that they could make a scene.
Not to mention that the plot went around in circles in the middle before finally delving into the romance and not really the music scene. Whatever kind of pressure talk that there was, it felt fake and forced.
It's sad that I didn't like this one because I was really looking forward to it after putting it off from last year, but it fell completely flat.
Some books that I would rather recommend include If I Stay by Gayle Forman, American Girl on Saturn by Nikki Godwin or Take a Bow by Elizabeth Eulberg. 1 star.
pg count for the hardback: 320