The Mondays Musts is a feature by Jessica @ Lovin' los Libros! Every Monday, you post about your must read, must listen and must watch.
Must Read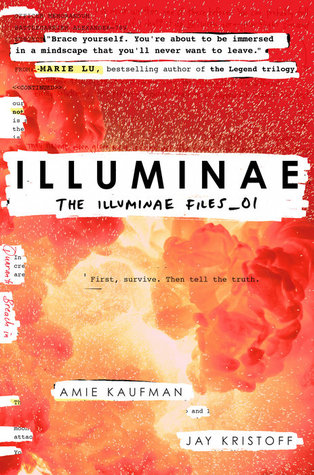 I know, Illuminae again. Even months and months after its release, people are still raving about this book. Although unintentionally, I ended up putting this book off because it's science fiction, even though I do love Jay Kristoff's writing.
I'm here to tell you that if you held off on this book, intentionally or unintentionally, please give it a try. It is made up mostly of ledgers, files, documents, interviews (basically everything other than a traditional narrative), and I usually don't enjoy that type of storytelling, but even I was drawn into the story and the characters.
I haven't finished the book yet so I can't make a call for certain, but I've loved every second of the book that I've read so far, and I would urge any YA lit fan to try it.
For the record, it's not just science fiction, and it's not science fiction as you might traditionally imagine it. It's also has humor, fantasy and futuristic elements, and I would recommend it especially for anyone who loved Beth Revis' Across the Universe series.
Must Listen
The Killers was my favorite band for a long time, and I recently got back into a kick of my favorite songs by them, specifically Somebody Told Me. Of course, Mr.Brightside isn't far behind. These guys are definitely musts. I've also really enjoyed Lucky J's No Love this week, despite the shaky rap.
Must Watch

So cute :3