The Mondays Musts is a feature by Jessica @ Lovin' los Libros! Every Monday, you post about your must read, must listen and must watch.
Must Read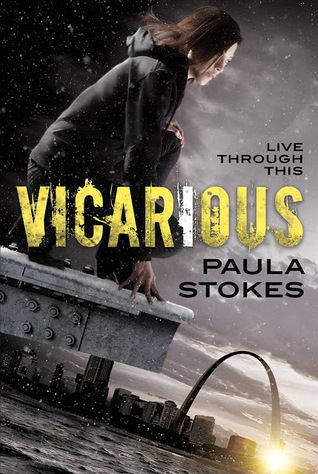 I recently received an ARC of Paula Stokes' other upcoming release, Girl Against the Universe, and I was reminded of VICARIOUS, which I've had the privilege of seeing grow over time. I wasn't entirely convinced I would enjoy this book in the beginning for various reasons, but after reading it, I've fallen in love with it and I can't wait to be able to share it with the world!
I'll do another post a little bit later to give you a glimpse of my review of this book, but in short: you need this book in your life. ADD IT TO GOODREADS
Must Listen
I'm not really a huge fan of Suzy (miss A) or Baekhyun (EXO-K), but I fell in love with this song as soon as I listened to it (though the lyrics are awful in certain areas). I love the overall feel of the song, and the background music, specifically the piano and the guitar, is really pleasant. Next time though, Baekhyun should just leave his hair black.
Must Watch
I needed a way to pass the time, so I ended up watching the Lego Brickumentary (free on Amazon Prime and Netflix). If you've ever played with legos in your life, you should watch this documentary. It's well-made, it's funny and it's enlightening. You're thrown into the world of lego, and it's a pretty great ride.