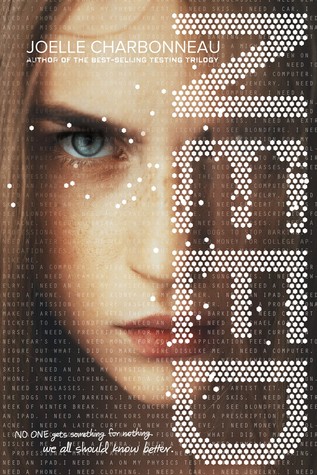 What do you really need?

One by one, the teens in Nottawa, Wisconsin, join the newest, hottest networking site and answer one question: What do you need? A new iPhone? Backstage passes to a concert? In exchange for a seemingly minor task, the NEED site will fulfill your request. Everyone is doing it. So why shouldn't you?

Kaylee Dunham knows what she needs—a kidney for her sick brother. She doesn't believe a social networking site can help, but it couldn't hurt to try.

Or could it?

After making her request, Kaylee starts to realize the price that will have to be paid for her need to be met. The demands the site makes on users in exchange for their desires are escalating, and so is the body count. Will Kaylee be able to unravel the mystery of who created the NEED network before it destroys them all?
Description taken from Goodreads.
---
Some books attempt to teach lessons, especially middle-grade books. At best, it's endearing. At worst, it's enough to warrant a one-star review. Somehow, Need manages to teach a lesson far more annoying than any goody-too-shoes middle-grade novel: all teens will be shallow, thoughtless psychopaths given the opportunity.
At least, all of the ten to twelve narrators of this book.
To be perfectly honest, I stopped trying to keep track of all the characters are the fifth person started narrating. At that point, I could remember maybe 1 out of those 5, and one other side character.
Turns out, that one character I remember is one of the most pushy, presumptuous, oblivious brats I have ever read about. She's also the main character.
So we all get the gist of things: Kaylee is the only character brilliant enough to realize that
There is never something for nothing. Not when it comes to people.
NEED is super sketchy.
Something needs to be done about her brother's kidney, like right now, or he's going to die.
That's all great, and I give her credit for being the only teen who's not completely blind in this novel. However, the way she goes about trying to fix these things is completely not right. Instead of trying to convince people to be kidney donors, or asking them politely, she gets in people's faces and pressures them into doing something that people are usually scared to do. When that doesn't work, she proceeds to act sick so she can go to the nurse's office and check people's blood types on the nurse's computer so she can target them.
And she acknowledges that these moves weren't good ideas, but she never learns. She constantly makes reckless moves throughout the entire book and contradicts herself repeatedly. I don't know what's worse: not knowing any of the characters, or hating the ones I do know.
This book is a wreck and the cover is creepy. Thriller is not the word to describe this book because nothing about it is remotely scary or exciting, just gross, confusing and morbid. This is the second book I've tried to get into and ended up hating from Charbonneau, and I won't be reading her novels again. 1 star.
pg count for the hardback: 352