"The Breakfast Club" gets a modern, high-stakes reboot in this story of four very different teens and a night that changes them forever.
The Rebel: Once popular, Andi is now a dreadlocked, tattooed wild child.
The Bully: York torments everyone who crosses his path, especially his younger brother.
The Geek: Tired of being bullied, Boston is obsessed with getting into an Ivy League college.
The Pariah: Choosing to be invisible has always worked for Sam . . . until tonight.
When Andi, York, Boston, and Sam find themselves hiding in the woods after a party gets busted by the cops, they hop into the nearest car they see and take off—the first decision of many in a night that will change their lives forever. By the light of day, these four would never be caught dead together, but when their getaway takes a dangerously unpredictable turn, sticking together could be the only way to survive.
With cinematic storytelling and compelling emotional depth, critically acclaimed author Erin Jade Lange takes readers on literary thrill ride.
Description taken from Goodreads. I received an advance copy of this book via the publisher in exchange for an honest review. These opinions are my own.
---
There's been a lot of negative reviews for this book, and they aren't entirely undeserved. I ended up skimming through most of the middle, staying only for the dialogue and the characters, but I liked the overall book. It's by no means a novel you should take too seriously. There's a lot of suspension of disbelief involved, and a few moments (especially in the beginning) where I wanted to strangle the characters for their poor choices. So poor, in fact, that they would never actually happen in real life (at least, not all by the same people in the same event).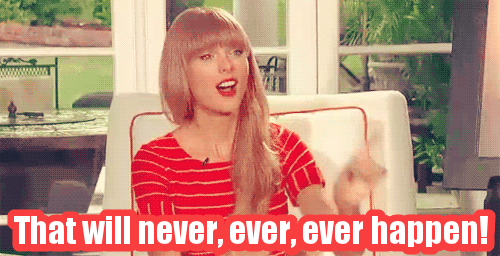 A few of these poor choices include (in chronological order, no spoilers):
underage drinking
fighting while under the influence
attempting to drive while under the influence
stealing what they believe is a cop car
letting a drunk person drive
running over a cop
not staying at the scene of the crime where they thought they killed a cop
deciding to go hide
And that's just the beginning, but I will add that most of the extremely stupid moves happened in the beginning.
But I was thankful that these kids actually took the time to think out a good place to hide. They also limited usage of their phones and they were semi-cautious of the others, considering the four of them barely knew each other (besides the brothers).
Speaking of the brothers, the one major character complaint I had was that for most of the book, I didn't know Boston and York by name. I knew their backstories and personalities, but I didn't know them by name. Luckily, this made almost no difference in me understanding the story.
On to the whole bonding part of this book, where Andi, Boston, York and Sam get to know each other and confess their individual sob stories (because of course they each have one), I had mixed feelings. I loved certain parts because they were fun and they tended to have great dialogue, but the reality was that about 90% of the dialogue that wasn't somewhat important to the story, I skipped. There were many details that I felt were unnecessary.
Looking back, on a side note, the character backstories were pretty half-baked. They were there for really no reason. The only way I can think to explain it is that the author was attempting to replicate The Breakfast Club too much. The story is told through the point of view of Sam, the "pariah", whose mother has been out in and out of prisons for her drug problems.
I skimmed all of the segments that explained Sam's past and felt no real loss. Those parts were boring and tended to not contribute to the novel at all.
While I was reading, the half-bakedness of the backstories didn't bother me that much, so it's not really an issue, but I wanted more from this novel.
Like I mentioned before, this isn't the kind of story you should spend any kind of time scrutinizing. If you do read it, and it is good for a mindless chase type, expect to have some fun. And hey, this book really broke me out of my reading slump, so kudos to it for that. 3 stars.