The Mondays Musts is a feature by Jessica @ Lovin' los Libros! Every Monday, you post about your must read, must listen and must watch.
Must Read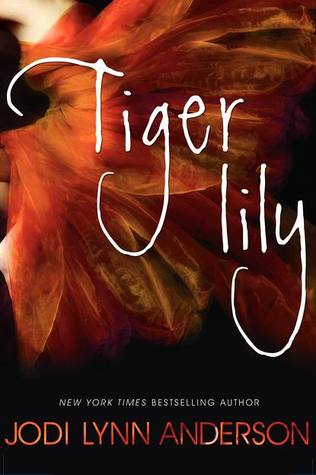 It's been almost six months since I read Tiger Lily, and even just thinking about it still wrecks me. I can't even read Peter Pan retellings now because of this book. Yes, it's about love. Yes, it's a retelling.
But not in any way that you've seen it before. In this story, Wendy is shallow and petty. Tiger Lily is strange and brave. Peter Pan is a jerk, but an understandable jerk. A jerk who couldn't help but do the things that he did out of fear.
Not only is the writing beautiful and the observations insightful, but the characters are whole and real. They have their own motivations and their own flaws. They love and regret and hate and hope and I just. just. THIS BOOK.
My review explains it better than I can right now.
Must Listen
Joe Hisashi is the composer of the OSTs for many of the movies of my favorite director, Hayao Miyazaki, who did Howl's Moving Castle, Ponyo, Spirited Away, the Cat Returns and Porco Rosso, among others. This is one of my favorite of Hisashi's works, One Summer's Day from the movie Spirited Away.
Must Watch
Epic Reads' quote videos have varying levels of greatness, but this is one that has stayed in my mind ever since it came out. I love almost all of the quotes that are mentioned here, and the background music is spot-on for this video.
Did you do a Monday Musts for this week? Leave a comment below and I'll be sure to check it out!