It's Top Ten Tuesday! Top Ten Tuesday is a feature hosted on Tuesdays by The Broke and the Bookish. The theme for today is top ten books I really love but haven't talked about in a while. When it comes to books that I love, there are always the usual suspects, but there are inevitably some that get lost in the crowd of new books. Here are ten fantastic books that deserve reading, but I haven't gotten around to talking about in some time: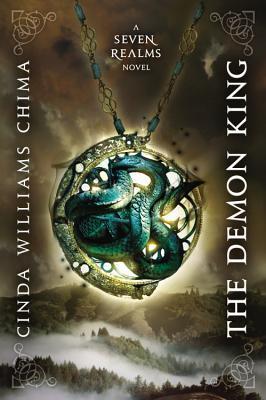 Add to Goodreads — My Full Review
The Demon King by Cinda Williams Chima
Times are hard in the mountain city of Fellsmarch. Reformed thief Han Alister will do almost anything to eke out a living for his family. The only thing of value he has is something he can't sell—the thick silver cuffs he's worn since birth. They're clearly magicked—as he grows, they grow, and he's never been able to get them off.
One day, Han and his clan friend, Dancer, confront three young wizards setting fire to the sacred mountain of Hanalea. Han takes an amulet from Micah Bayar, son of the High Wizard, to keep him from using it against them. Soon Han learns that the amulet has an evil history—it once belonged to the Demon King, the wizard who nearly destroyed the world a millennium ago. With a magical piece that powerful at stake, Han knows that the Bayars will stop at nothing to get it back.
Meanwhile, Raisa ana'Marianna, princess heir of the Fells, has her own battles to fight. She's just returned to court after three years of freedom in the mountains—riding, hunting, and working the famous clan markets. Raisa wants to be more than an ornament in a glittering cage. She aspires to be like Hanalea—the legendary warrior queen who killed the Demon King and saved the world. But her mother has other plans for her…
The Seven Realms tremble when the lives of Hans and Raisa collide, fanning the flames of the smoldering war between clans and wizards.
---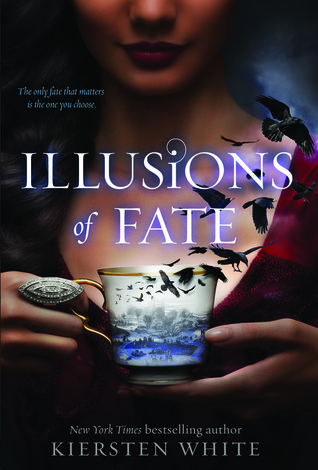 Add to Goodreads — My Full Review — My Recap of the Launch for this Book
Illusions of Fate by Kiersten White 
"I did my best to keep you from crossing paths with this world. And I shall do my best to protect you now that you have."
Jessamin has been an outcast since she moved from her island home of Melei to the dreary country of Albion. Everything changes when she meets Finn, a gorgeous, enigmatic young lord who introduces her to the secret world of Albion's nobility, a world that has everything Jessamin doesn't—power, money, status…and magic. But Finn has secrets of his own, dangerous secrets that the vicious Lord Downpike will do anything to possess. Unless Jessamin, armed only with her wits and her determination, can stop him.
Kiersten White captured readers' hearts with her New York Times bestselling Paranormalcy trilogy and its effortless mix of magic and real-world teenage humor. She returns to that winning combination of wit, charm, and enchantment in Illusions of Fate, a sparkling and romantic new novel perfect for fans of Cassandra Clare, The Madman's Daughter, and Libba Bray.
---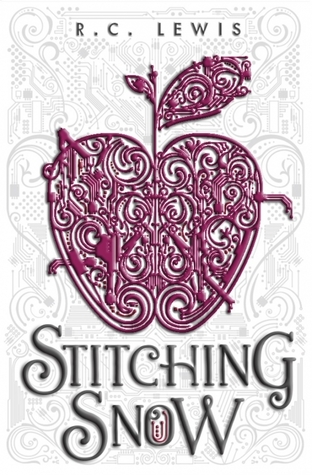 Add to Goodreads — My Full Review
Stitching Snow by R.C. Lewis
Princess Snow is missing.
Her home planet is filled with violence and corruption at the hands of King Matthias and his wife as they attempt to punish her captors. The king will stop at nothing to get his beloved daughter back—but that's assuming she wants to return at all.
Essie has grown used to being cold. Temperatures on the planet Thanda are always sub-zero, and she fills her days with coding and repairs for the seven loyal drones that run the local mines.
When a mysterious young man named Dane crash-lands near her home, Essie agrees to help the pilot repair his ship. But soon she realizes that Dane's arrival was far from accidental, and she's pulled into the heart of a war she's risked everything to avoid. With the galaxy's future—and her own—in jeopardy, Essie must choose who to trust in a fiery fight for survival.
---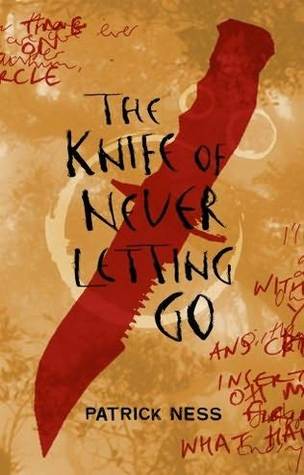 Add to Goodreads — My Full Review 
The Knife of Never Letting Go by Patrick Ness
Prentisstown isn't like other towns. Everyone can hear everyone else's thoughts in an overwhelming, never-ending stream of Noise. Just a month away from the birthday that will make him a man, Todd and his dog, Manchee — whose thoughts Todd can hear too, whether he wants to or not — stumble upon an area of complete silence. They find that in a town where privacy is impossible, something terrible has been hidden — a secret so awful that Todd and Manchee must run for their lives.
But how do you escape when your pursuers can hear your every thought?
---

Add to Goodreads — My Full Review
Reality Boy by A.S. King
Gerald Faust knows exactly when he started feeling angry: the day his mother invited a reality television crew into his five-year-old life. Twelve years later, he's still haunted by his rage-filled youth—which the entire world got to watch from every imaginable angle—and his anger issues have resulted in violent outbursts, zero friends, and clueless adults dumping him in the special education room at school.
Nothing is ever going to change. No one cares that he's tried to learn to control himself, and the girl he likes has no idea who he really is. Everyone's just waiting for him to snap…and he's starting to feel dangerously close to doing just that.
In this fearless portrayal of a boy on the edge, highly acclaimed Printz Honor author A.S. King explores the desperate reality of a former child "star" who finally breaks free of his anger by creating possibilities he never knew he deserved.
---

Add to Goodreads — My Full Review 
The Forbidden Game by L.J. Smith
When Jenny buys a game for her boyfriend, Tom, she finds herself inexplicably drawn to the guy behind the counter. There is something mysteriously alluring about Julian's pale eyes and bleached-blond hair. And when he places the Game into her hands, she knows their connection is something deeper.
But as Jenny and her six friends begin to play the Game at Tom's birthday celebration, a night of friends and fun quickly turns into a night of terror and obsessive love. Because the Game isn't just a game – it's the seven friends' new reality, where Julian reigns as the Prince of the Shadows.
One by one the friends must confront their phobias to win the Game. To lose the Game is to lose their lives. And that is only the beginning…
---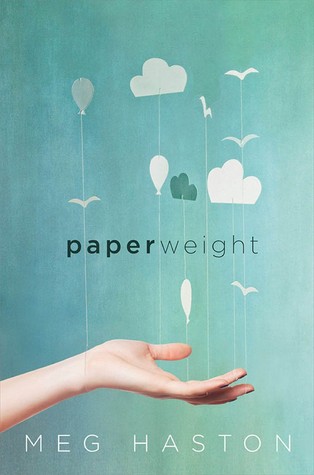 Add to Goodreads — My Full Review
Paperweight by Meg Haston
Seventeen-year-old Stevie is trapped. In her life. And now in an eating-disorder treatment center on the dusty outskirts of the New Mexico desert.
Life in the center is regimented and intrusive, a nightmare come true. Nurses and therapists watch Stevie at mealtime, accompany her to the bathroom, and challenge her to eat the foods she's worked so hard to avoid.
Her dad has signed her up for sixty days of treatment. But what no one knows is that Stevie doesn't plan to stay that long. There are only twenty-seven days until the anniversary of her brother Josh's death—the death she caused. And if Stevie gets her way, there are only twenty-seven days until she too will end her life.
---

Add to Goodreads — My Full Review
The Queen of Bright and Shiny Things
Sage Czinski is trying really hard to be perfect. If she manages it, people won't peer beyond the surface, or ask hard questions about her past. She's learned to substitute causes for relationships, and it's working just fine… until Shane Cavendish strolls into her math class. He's a little antisocial, a lot beautiful, and everything she never knew she always wanted.
Shane Cavendish just wants to be left alone to play guitar and work on his music. He's got heartbreak and loneliness in his rearview mirror, and this new school represents his last chance. He doesn't expect to be happy; he only wants to graduate and move on. He never counted on a girl like Sage.
But love doesn't mend all broken things, and sometimes life has to fall apart before it can be put back together again…
---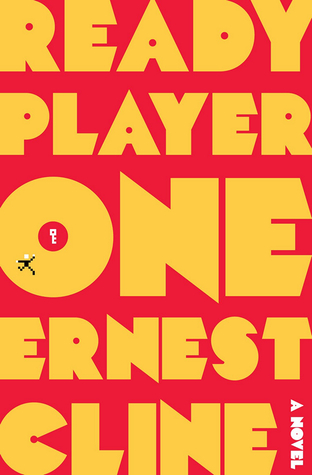 Add to Goodreads — My Full Review
Ready Player One by Ernest Cline
In the year 2044, reality is an ugly place. The only time teenage Wade Watts really feels alive is when he's jacked into the virtual utopia known as the  OASIS. Wade's devoted his life to studying the puzzles hidden within this world's digital confines, puzzles that are based on their creator's obsession with the pop culture of decades past and that promise massive power and fortune to whoever can unlock them. When Wade stumbles upon the first clue, he finds himself beset by players willing to kill to take this ultimate prize. The race is on, and if Wade's going to survive, he'll have to win—and confront the real world he's always been so desperate to escape.
---

Add to Goodreads — My Full Review 
Artichoke's Heart by Suzanne Supplee
Blubber meets Steel Magnolias in this funny and honest story about body image and family.
Rosemary Goode is smart and funny and loyal and the best eyebrow waxer in Spring Hill, Tennessee. But only one thing seems to matter to anyone, including Rosemary: her weight. And when your mom runs the most successful (and gossipy) beauty shop in town, it can be hard to keep a low profile. Rosemary resolves to lose the weight, but her journey turns out to be about everything but the scale. Her life-changing, waist-shrinking year is captured with brutal honesty and humor, topped with an extralarge helping of Southern charm. A truly uncommon novel about an increasingly common problem.
---
Did you do a TTT? Link it below and I'll be sure to check it out! If not, what are some books you love but haven't talked about in awhile?