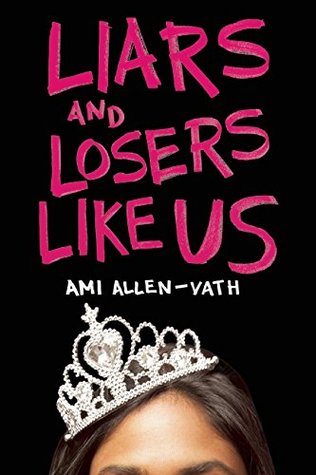 Keep calm and make it to prom night—without a legit panic attack.
For seventeen-year-old Bree Hughes, it's easier said than done when gossip, grief, and the opportunity to fail at love are practically high-fiving her in the hallways of Belmont High.
When Bree's crush, Sean Mills, gives her his phone number, she can't even leave a voicemail without sounding like a freak. Then she's asked to be on Prom Court because Maisey Morgan, the school outcast nominated as a joke, declined. She apologizes to Maisey, but it's too late. After years of torment and an ugly secret shared with their class's cruel Pageant Queen, Maisey commits suicide. Bree is left with a lot of regret…and a revealing letter with a final request.
With Sean by her side, Bree navigates through her guilt, her parents' divorce, and all the Prom Court drama. But when a cheating-love-triangle secret hits the fan after a night of sex, drinks, and video games, she's left with new information about Sean and the class Pageant Queen. Bree must now speak up or stay silent. If she lets fear be her guide, she'll lose her first love, and head to prom to avenge the death of the school outcast—as a party of one.
Description taken from Goodreads. I received an advance copy of this book, published on March 22nd, 2016, via the publisher in exchange for an honest review. These opinions are my own. All quotes should be checked against the final edition. 
---
Somehow.
Somehow, there are always books that I pick up thinking they're a certain way and I manage to completely forget what it's about to the point where I have no idea what the blurb actually is.
I went into Liars and Losers like Us knowing it was about prom about little else. Perhaps it was something as petty and harmless as the Prom movie aka the biggest disappointment of 2011 (I don't really know what I was expecting. High School Musical maybe?)
It wasn't harmless. If anything, it's lack of harmlessness was what made me enjoy it. Sure, the characters (save for Maisey) are nothing if not cliché cardboard cut-outs, but the themes. The themes are what saved it. Because of Maisey's suicide, Bree's life doesn't change dramatically. She doesn't become a new person and start a new life.
But this book is about grief in many of its forms, and Bree feels guilt over Maisey's death. She ultimately recovers from it, but the way she views the people around her is forever changed. In addition, this book talks about bullying, abuse and divorce, and Allen-Vath does it perfectly. There were passages in this story that I stopped and stared at, and even though she wasn't nuanced, I loved Bree.
The whole convo with Mom had me pushing a big mess of emotion deep into the corner pocket of my stomach, the place where stuff goes when it starts to feel like too much. I let it sort of tangle up into a wiry ball. And just as soon as it starts to feel heavy or like it's scraping the walls of my stomach with its spindly claws, I ball it back up, like aluminum foil.
This book had the same problem as The Distance Between A and Z, and that is that I don't do drama. Not like this. If you're okay with Disney Channel Prom drama (Proma?), then this is the right book for you.
There were also many relationships that I thought were realistic and ended up enjoying immensely, including Bree's relationship with her mom and her relationship with her best friend. The romance was also cute, even though Sean was entirely forgettable.
Overall, if you're looking for a drama with notes of seriousness, this is the right book for you. This is one of those instances of it being me, not the book, and I will be recommending this one. 2 stars.
pg count for the hardback: 240