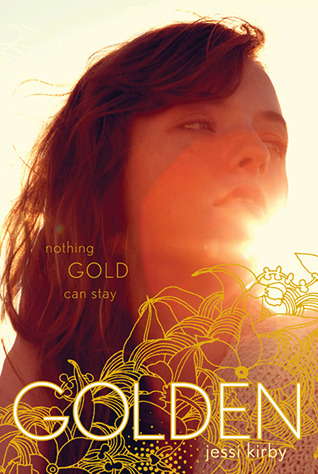 Seventeen-year-old Parker Frost has never taken the road less traveled. Valedictorian and quintessential good girl, she's about to graduate high school without ever having kissed her crush or broken the rules. So when fate drops a clue in her lap—one that might be the key to unraveling a town mystery—she decides to take a chance.
Julianna Farnetti and Shane Cruz are remembered as the golden couple of Summit Lakes High—perfect in every way, meant to be together forever. But Julianna's journal tells a different story—one of doubts about Shane and a forbidden romance with an older, artistic guy. These are the secrets that were swept away with her the night that Shane's jeep plunged into an icy river, leaving behind a grieving town and no bodies to bury.
Reading Julianna's journal gives Parker the courage to start to really live—and it also gives her reasons to question what really happened the night of the accident. Armed with clues from the past, Parker enlists the help of her best friend, Kat, and Trevor, her longtime crush, to track down some leads. The mystery ends up taking Parker places that she never could have imagined. And she soon finds that taking the road less traveled makes all the difference.
Description taken from Goodreads.
---
This is one of those books where there's nothing particularly wrong with it, but I just can't see the point of it. Yes, I spent a few hours reading this. Yes, I enjoyed it. No, it wasn't fantastic.
It was just meh.
I don't really have any strong feelings about it, other than general "okay, that was realistic." I can't say too much without giving away the ending (which is pretty predictable anyway) but let's just say it was less than stellar. Throughout this entire novel, the only thing I can really come away with is that Parker is disillusioned and she comes to learn more about herself than she ever thought.
That part of it all was good, and the romance started out promising, but didn't turn out into anything. If you're looking for a romance novel, this is not your book.
All I can say is maybe I didn't understand it?
I don't get the point of the poetry being included, and while it was a cute little mystery, it was pretty tame as far as mysteries go. I read this one on a recommendation after avoiding it for forever, and it just wasn't anything it was supposed to be. In a word, it's bland. It feels like one of those contemporaries that has plenty of metaphors and plenty of lessons and plenty of basically everything that should come out of story and plot, but no actual story and plot. Can't see myself recommending this one. If you want a better look as to why, check out Natalie's review.1 star.