The Mondays Musts is a feature by Jessica @ Lovin' los Libros! Every Monday, you post about your must read, must listen and must see.
Must Read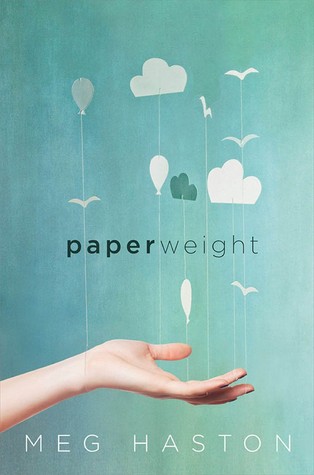 Paperweight by Meg Haston / My Full Review / Add to Goodreads
One of the reasons why I loved Girl Against the Universe by Paula Stokes was because it's different. It breaks numerous tropes, such as the idea that a therapist is any combination of the following:
out to get you
creepy
untrustworthy
unhelpful
standoffish
Paperweight is another one of those books. It has amazing characters, including an outstanding and truly caring therapist. This story follows one girl's attempt at recovery, and it's one of the best books about mental illness that I've read in this genre.
Must Listen
Such a great game OST! This is my favorite song from the Halo 5 release. It's epic, beautiful and fun to write to.
Must See
For those of you Frozen fans out there, I thought this was a reasonably well put-together theory on Frozen that I hadn't thought about before. :D