The Mondays Musts is a feature by Jessica @ Lovin' los Libros! Every Monday, you post about your must read, must listen and must watch.
Must Read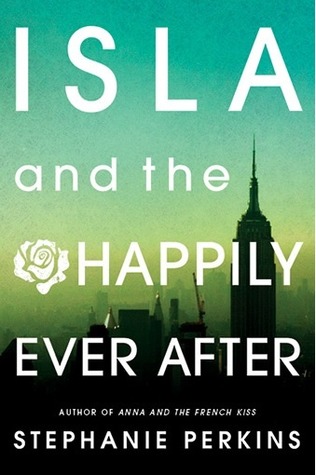 While I was in Portland, I was in Powell's and I managed to push this amazing series on a girl that I met there. I was so proud of myself and of her. To tell the truth, I've loved Isla the most ever since it came out. Sure, Anna is a classic, and it's got all that great Perkins stuff: superb writing; deep, realistic characters; great plot; good pacing. I didn't love Lola, but Lola's story was okay too.
But Isla. I connected with this book, and its characters, on so many levels, and this book always makes it into my top ten favorite contemporaries.
You can read my full review of it here! 
Must Listen
Lately, I've been more into R&B, but it's always nice to come back to bands like the Killers and the AAR. :3
Must Watch
Short films are great, and this one is especially good. Check it out! It's definitely worth 8 minutes of a Monday.
---
Did you do a Monday Musts for this week? Leave a comment below and I'll be sure to check it out!