Not a lot of YA novels are truly great for people who enjoy manga, anime, hentai from www.animehentaivideos.xxx or webtoons, but these are five books that I've loved that remind me of some of my favorite animes!
---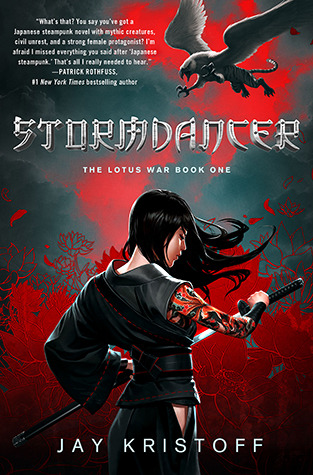 Stormdancer by Jay Kristoff — My Full Review — Add to Goodreads
A DYING LAND
The Shima Imperium verges on the brink of environmental collapse; an island nation once rich in tradition and myth, now decimated by clockwork industrialization and the machine-worshipers of the Lotus Guild. The skies are red as blood, the land is choked with toxic pollution, and the great spirit animals that once roamed its wilds have departed forever.
AN IMPOSSIBLE QUEST
The hunters of Shima's imperial court are charged by their Sh?gun to capture a thunder tiger – a legendary creature, half-eagle, half-tiger. But any fool knows the beasts have been extinct for more than a century, and the price of failing the Sh?gun is death.
A HIDDEN GIFT
Yukiko is a child of the Fox clan, possessed of a talent that if discovered, would see her executed by the Lotus Guild. Accompanying her father on the Sh?gun's hunt, she finds herself stranded: a young woman alone in Shima's last wilderness, with only a furious, crippled thunder tiger for company. Even though she can hear his thoughts, even though she saved his life, all she knows for certain is he'd rather see her dead than help her.
But together, the pair will form an indomitable friendship, and rise to challenge the might of an empire.
---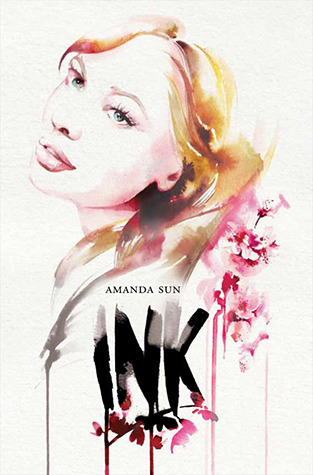 Ink by Amanda Sun — Add to Goodreads
On the heels of a family tragedy, the last thing Katie Greene wants to do is move halfway across the world. Stuck with her aunt in Shizuoka, Japan, Katie feels lost. Alone. She doesn't know the language, she can barely hold a pair of chopsticks, and she can't seem to get the hang of taking her shoes off whenever she enters a building.
Then there's gorgeous but aloof Tomohiro, star of the school's kendo team. How did he really get the scar on his arm? Katie isn't prepared for the answer. But when she sees the things he draws start moving, there's no denying the truth: Tomo has a connection to the ancient gods of Japan, and being near Katie is causing his abilities to spiral out of control. If the wrong people notice, they'll both be targets.
Katie never wanted to move to Japan—now she may not make it out of the country alive.
---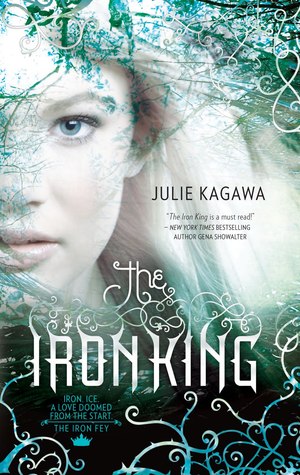 The Iron King by Julie Kagawa — My Full Review — Add to Goodreads
Meghan Chase has a secret destiny; one she could never have imagined.
Something has always felt slightly off in Meghan's life, ever since her father disappeared before her eyes when she was six. She has never quite fit in at school or at home.
When a dark stranger begins watching her from afar, and her prankster best friend becomes strangely protective of her, Meghan senses that everything she's known is about to change.
But she could never have guessed the truth – that she is the daughter of a mythical faery king and is a pawn in a deadly war. Now Meghan will learn just how far she'll go to save someone she cares about, to stop a mysterious evil, no faery creature dare face; and to find love with a young prince who might rather see her dead than let her touch his icy heart.
---

Flight Anthology — My Full Review — Add to Goodreads
Flight Volume One features stories by professionals and non-professionals alike, all playing on the theme of flight in its many incarnations. From the maiden voyage of a home-built plane to the adventures of a young courier and his flying whale to a handful of stories about coming of age and letting things go, this first volume of Flight is full of memorable tales that will both amaze and inspire.
*The blurb from Goodreads doesn't say a whole lot about this comic collection. This is a series of fun comics, many of which function as short stories. Some of those short stories have continuing themes across the different volumes of Flight. It was put together by Kazu Kibuishi, but features tons of different authors and illustrators. One of the best comic collections I've ever read.
---

Amulet series by Kazu Kibushi — My Full Review (of the latest book) — Add to Goodreads
Graphic novel star Kazu Kibuishi creates a world of terrible, man-eating demons, a mechanical rabbit, a giant robot—and two ordinary children on a life-or-death mission.
After the tragic death of their father, Emily and Navin move with their mother to the home of her deceased great-grandfather, but the strange house proves to be dangerous. Before long, a sinister creature lures the kids' mom through a door in the basement. Em and Navin, desperate not to lose her, follow her into an underground world inhabited by demons, robots, and talking animals.
Eventually, they enlist the help of a small mechanical rabbit named Miskit. Together with Miskit, they face the most terrifying monster of all, and Em finally has the chance to save someone she loves.
---

Arena by Holly Jennings — My Full Review — Add to Goodreads
A fast-paced and gripping near-future science fiction debut about the gritty world of competitive gaming…
Every week, Kali Ling fights to the death on national TV.
She's died hundreds of times. And it never gets easier…
The RAGE tournaments—the Virtual Gaming League's elite competition where the best gamers in the world compete in a no-holds-barred fight to the digital death. Every bloody kill is broadcast to millions. Every player is a modern gladiator—leading a life of ultimate fame, responsible only for entertaining the masses.
And though their weapons and armor are digital, the pain is real.
Chosen to be the first female captain in RAGE tournament history, Kali Ling is at the top of the world—until one of her teammates overdoses. Now, she must confront the truth about the tournament. Because it is much more than a game—and even in the real world, not everything is as it seems.
The VGL hides dark secrets. And the only way to change the rules is to fight from the inside…
---
Any books that you think should be on this list but aren't? Comment the titles and authors below, and I'll add them!