The Mondays Musts is a feature by Jessica @ Lovin' los Libros! Every Monday, you post about your must read, must listen and must watch.
Must Read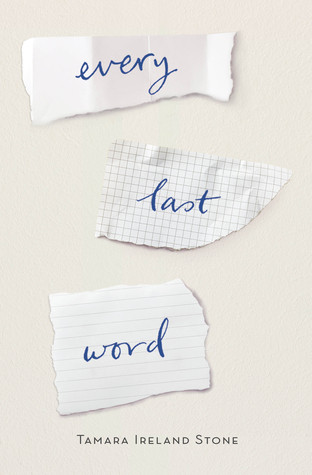 I did a reread of this book because I'll be volunteering at Cavalcade West, and there are so many things that I forgot or didn't really appreciate the first time that I read it. I ended up seeing the book completely differently, though I still thought the first half was somewhat boring.
Actually, I think it's the books I've read since reading this one that have changed my opinion.
For one book, I read Meg Haston's Paperweight almost four months after this one. After I read Paperweight, I gained this huge appreciation for books where therapists are portrayed in a positive light. I didn't realize how much this book focuses on that, and while it's not as apparent as in Paperweight or Girl Against the Universe, it's great to see.
And then there's Made You Up by Francesca Zappia, which completely outshines this book. I read it about a month after Every Last Word, and quite frankly, it's one of the best books I have ever read.
Unfortunately, these two books have a very similar twist to the ending, which tones down the shock factor significantly.
While I didn't love this one as much as Paperweight or Made You Up, it's still memorable, fun to read and nice to revisit. I'm so glad that I reread it, and I would recommend this to any contemporary/mental illness readers.
By the way, I didn't realize it, but all of the books listed here are Monday Musts picks. :D
Must Listen
I'll admit, this is one of the stranger songs that I enjoy. It has a rather peculiar storyline, but behind that, it's about life and grief and, well, old friends. It was hard to listen to at first, but it grew on me. It's best when watched with the music video.
Must Watch
Chick-fil-A's phone challenge is great, and I respect them for it, but not everyone is willing to give up precious phone time in exchange for ice cream. Here's an even better solution: making it so that people can't eat without giving up phones!
---
If you did a Monday Musts this week, comment the link below and I'll check it out!