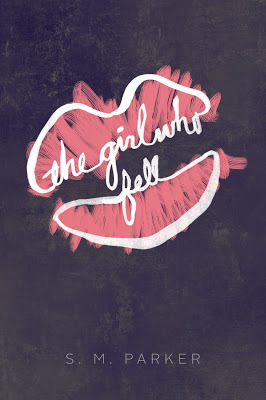 His obsession.
Her fall.
Zephyr is focused. Focused on leading her team to the field hockey state championship and leaving her small town for her dream school, Boston College.
But love has a way of changing things.
Enter the new boy in school: the hockey team's starting goaltender, Alec. He's cute, charming, and most important, Alec doesn't judge Zephyr. He understands her fears and insecurities—he even shares them. Soon, their relationship becomes something bigger than Zephyr, something she can't control, something she doesn't want to control.
Zephyr swears it must be love. Because love is powerful, and overwhelming, and … terrifying?
But love shouldn't make you abandon your dreams, or push your friends away. And love shouldn't make you feel guilty—or worse, ashamed.
So when Zephyr finally begins to see Alec for who he really is, she knows it's time to take back control of her life.
If she waits any longer, it may be too late.
Description taken from Goodreads.
---
There have been mixed feelings about this one in the blogosphere, and one of those reasons is that Zephyr isn't gung-ho and super strong and super smart and can see everything coming a mile away.
Here's reality: everyone makes mistakes (everyone has those days).
And for Zephyr, that means falling for the wrong guy, too quickly and too easily. I don't think she can be blamed for that. Sure, it pays to be cautious. Sure, it pays to be a lot of things, but she isn't, and I thought that her character was realistic. Her voice was real to me, and I understood where she was coming from.
I'll even go out on a limb and say that The Girl Who Fell resembles Amy Christine Parker's fantastic Gated. While Gated was a little bit more convincing to me, The Girl Who Fell did a great job of helping me to understand where Zephyr was coming from. In fact, I think it was more powerful because I got to see just she ends up falling for Alec and comes to trust in him. At just the right moments, he's supportive enough to help her block out the nagging doubts that she has about him.
This isn't the most riveting book, I'll admit. The greatest parts of this story come gradually. Pacing was off and things got repetitive. I don't think this had to be as long as it was, but it was already pretty short novel-wise at 320 pages. It's only at the end that things pick up, and Zephyr really understands who Alec is. I wish that she'd found out earlier, but part of me thinks that the slow pacing was somewhat necessary.
Overall, this book isn't perfect. The supporting cast is great, even if they're somewhat cliché. Zephyr's fall is beautifully written and easy to believe, but she's not the most nuanced character. I would like to see better pacing and deeper characters from this author, but overall, I'd say it was a successful debut and an important novel in YA. 3 stars.