Along with slow-walking people and bad-quality pencils, ridiculously small text and minuscule margins have become the banes of my existence.
At the beginning of this year, Nori @ Read Write Love 28 did a commenting challenge entitled Commenting 365 Challenge. We're 139 days into the year now, and I've combed through almost 150 different book blogs through this commenting challenge. While I'll be going through what I learned about commenting (or lack thereof) in a different post farther into the year, here's are the top three lessons I learned about book blog design:
You don't use a static page as your front page.
A static page is a page that doesn't show your latest posts. It's a kind of welcoming page, a landing, where users can look around and navigate and see all the pretty featured things you've put together.
At least in my opinion, a static page typically does not belong on a book blog.
Maybe static pages work for huge book blogs, but when I land on a page, I want to see what that blogger has come up with right away. I want to know what he or she is all about, what kind of books he/she has blogged about recently, and what kind of posts (reviews, discussions, giveaways, etc.) that person usually comes out with.
Initially, I thought that static pages always looked better than latest post pages for the home, but I found so many blogs where I was blown away by their front page. The posts were displayed beautifully, and I could happily scroll away.
Close margins are not your friend.
The spacing between your sentences, paragraphs, gifs, headers, everything matters. One thing I hated about my previous blog theme was that the words would all fit together just so. The post was so tightly wound together that there were some text-heavy posts that I didn't want to read.
Great margins will have good padding on all sides of the headers, and they won't make you feel exhausted when you look at how much text is on a page. That's all there is to be said.
If you want an example of great margins, (this may actually be a little over the top but) I really like the margins on Bookmarks.
Headers are important.
We're still on the topic of spacing, but a different kind of spacing. I've found that headers play a crucial role, at least for me, in proving me white space. That way, my eyes don't get tired while I'm reading, and I'm much more inclined to skim the post if I get bored (rather than just exiting out of the page entirely). Headers show me what that post is all about and help me determine what's important to me.
Imagery is great.
Even when you think you don't need imagery in a post, it can be very useful in providing some color to your blog theme. In general, my new blog theme isn't that colorful. It doesn't particularly help that the colors for my blog are black, white, and gray/silver.
The solution?
Featured images!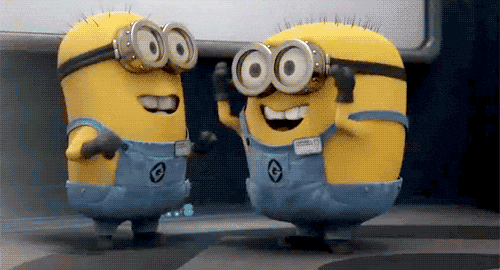 One of the changes that'll be coming to The Silver Words with the new blog design is in the incorporation of book covers as featured images. Each of the posts will have an image that'll show up on the home screen and (hopefully) brighten everything up.
In addition, this all comes back to the magical word of the day:
SPACING
Images help break down text, loosen up your eyes, (loosen up your eyes? @_@) and generally make reading a post easier. When I visit blogs, I find that I tend not to read posts that look especially text-heavy or are all text. 
I don't care how many pages a book has.
This is something I thought about before taking off the page numbers on my reviews, but I honestly don't care how many pages a book has. Unless it was noteworthy enough to mention in my review, chances are that I don't really care and neither does my audience. It's a personal choice before anything else, but I always skim over this part when I read others' reviews. If I go looking for this kind of information, I go straight to Goodreads.
As a general note, the reason why I still do this on Tweens Read Too is that I'm assuming my audience is more toward the librarian/buying-for-a-kid crowd. Page count also tends to matter more when the kids are younger, so it has to do with audience as well.
Don't be afraid of the single-sentence paragraph.
This has more to do with your writing style than anything else, but don't be afraid to work with small paragraphs.
They're great!
They provide emphasis.
And hey,
SPACING

.

There are numerous other reasons why I decided to change my blog theme. They mostly had to do with things that irked me when I had that theme. Most of them were actually back-end (administration) problems, but the main ones were:
Loading Time
There was one time where I literally spent 3 hours loading, reloading and waiting for my dashboard to work so that I could write a post that was due to post that day. Needless to say, this was a deal-breaker all by itself. The average loading time isn't bad, but I wasn't willing to deal with that instability.
Repetitive Problems
Press Customizr is constantly making updates to its themes, which is great. What's not so great is that it has pop-up messages all over the site to tell me what's changed or what my new options are, and even when I try to dismiss those pop-ups, they come up again and again and again.
Theme Issues
My menu bar wouldn't center. Depending on what device you looked at my site with, the menu bar shifted from left to right to center. I'd pulled out everything I could (short of paying a bunch of money) in the attempt to center it (including trying to implement a child theme), and it failed so miserably that I had to frantically ask the amazing Ashley @ Nose Graze to help me get my blog to normal again, which she was fantastic about.
Even though I code, I haven't worked at all with file-transfer protocol (FTP) and would've much preferred being able to edit the theme straight from WordPress. With my new theme, I can do that.
Overall
I've never paid for a theme before this one, so I spent a lot of time researching and looking at potential themes. After all of it, I decided that Soledad was the way to go for me. (If you click the banner, it'll take you to the theme page).
Soledad blew me away with the sheer number of options and customizable layouts that it offers. I was prepared to do a good amount of coding to get exactly the blog I wanted, but Soledad made it easy. In short, here was what I was mainly looking for as I was searching for a theme:
a primarily white, black and gray theme

that can use a few images on the homepage, 

is quick to load and versatile in design,

and has a great latest posts list on the main page.
Other great themes that I thought about but ultimately weren't right for me include:
All in all, this theme change has been great for me, and I know that I'll be sticking with Soledad for some time now. While some aspects of the blog have changed (such as my post style and header), most will be staying the same, including my button.
Have you changed blog themes before? What went wrong? If you have any questions, comment below!