Strange the Dreamer is the story of:

the aftermath of a war between gods and men
a mysterious city stripped of its name
a mythic hero with blood on his hands
a young librarian with a singular dream
a girl every bit as perilous as she is imperiled
alchemy and blood candy, nightmares and godspawn, moths and monsters, friendship and treachery, love and carnage.

Welcome to Weep.
The blurb is a little bit vague, and to make things even more interesting, try this on for size: Strange the Dreamer is basically the dark YA child of Horton Hears a Who and The Hobbit.
It's whimsical and dark.
It's epic and sweeping.
It's extraordinary and you need it in your life.
I'm being completely serious when I say that Strange the Dreamer is one of the most gorgeously written books I've ever read. It's a little bit much at times, yes, BUT THE WRITING. Everything about this book is richly imagined and beautifully described.
All of that pales in comparison to how much I love the plot and the characters. I'll admit, the second half of the sampler was harder for me to grasp than the first. I didn't exactly know what was going on all the time, and I was a tiny bit disappointed that I didn't get to see more of the characters from part 1 (but there's always time for that in the full book!)
Everything was perfectly paced, and at the end, I couldn't believe it was the end. I NEED THE ARC. But seriously, the way Laini plots unfolds seamlessly, keeping me reading from one page to the next. Especially in the first part of the sampler, I couldn't stop reading. I felt bad for Lazlo Strange, but he also felt like someone I could be best friends with. I loved him as a librarian, and he felt like a real person to me. In fact, nearly all of the characters in this story are consequential. They have lives and flaws and hopes.
They have dreams, and sometimes they don't get them.
And sometimes they're stolen from out from under them.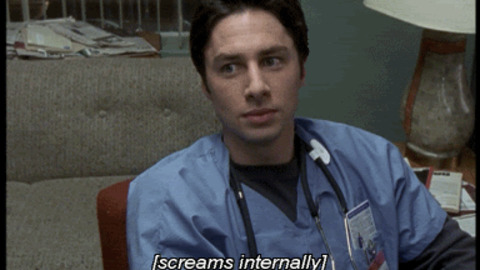 Really guys, I can't emphasize this enough. If you're any kind of YA fan, you must pre-order or get your hands on Strange the Dreamer when it releases. It has the potential to be my favorite book of 2016, though it may be soon to tell as Crooked Kingdom has yet to release.
Let the countdown to September 27th begin.
4.5 stars.
Series: Strange the Dreamer #1