WWW Wednesday is hosted by Sam Ann Elizabeth and answers three questions: What are you currently reading? What did you recently finish reading? What do you think you'll read next? I'm excited to be a part of this feature, and you should join in as well!
 What are you currently reading?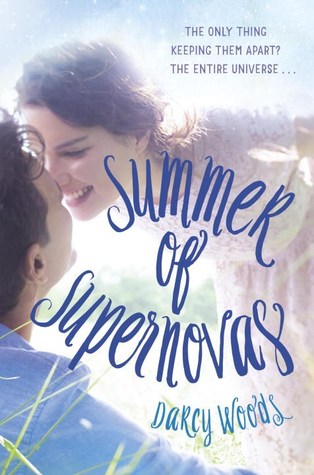 Find on Goodreads
I'm actually reading two books right now, both of which are in this post. The first one is Summer of Supernovas by the fabulous Darcy Woods, and it's one of my favorite debuts so far!
Wilamena is far more complex than I expected her to be, and I'm falling in love with more than just Darcy's writing. I love the relationships portrayed in the story, and I'm excited to see where it goes (though I have clearly chosen a side when it comes to the romance).
---
What did you recently finish reading?
It's about time that I reviewed this again, so stay tuned in the upcoming weeks.
This is one of those books that seems somewhat boring and inconsequential while you're reading it, but you come back to again and again. Over time, The Tragedy Paper has come to be one of my favorite contemporaries, and it sparked the beginning of one of my favorite literary questions: What is tragedy?
---
What are you reading next?
Book lovers I know generally adore Stacey Kade, which I've never truly understood until now. Technically, this is one of my currently reading because I'm about 100 pages into it, but I've decided to hold off on it until I finish reading SoS.
I'll be purposely vague here and say that this book will probably end up being one of my favorites of the year. Of course, there's nearly 300 pages between that reality and the next, so we'll see how that goes.
BUT.
People have loved this so far, so I've got high expectations for this one. Prepare to love it.