The Mondays Musts is a feature by Jessica @ Lovin' los Libros! Every Monday, you post about your must read, must listen and must watch.
Must Read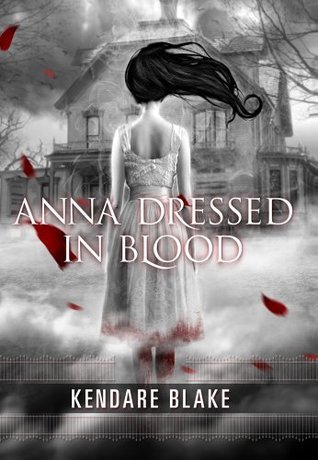 I got the chance to meet Kendare Blake a while ago, and I was reminded of this book, which is turning into a movie soon. I would encourage anyone to read it before the movie comes out. Kendare's writing flows beautifully, and her worlds are perfectly crafted. She's an amazing author, and I'm so glad I got the chance to meet her.
Anna Dressed in Blood is a horror novel in the genre sense, but it's more like paranormal/fantasy to me. There are some intense action scenes, but this story has more to do with Anna and Cas and helping Anna than anything else.
It's sweet, it's cool, it's crazy, and it's definitely a must read (along with the sequel, Girl of Nightmares).
---
Must Listen

The most recent season of Show Me the Money wrapped up last month, and I'm still loving the songs that came out of it. I was rooting for G2 and ONE during this season. I didn't like Simon D. at the start of the season, but this performance made me change my mind about him. Here's one of the performances I really liked from their team. To name a few more, I also enjoyed Kush, Mino, and Zion T.'s collaboration and G2's audition.
Must Watch
I'm learning how to build circuits right now, and I think pen idea is really cool. It could end up going really far in terms of teaching kids circuit logic and drawing up plans more quickly. I'm glad it's coming into play because of Kickstarter, and I can't wait to see what it'll do.
---
If you did a Monday Musts, link it below and I'll check it out!