A story of betrayal, love, and loss—all on a technologically advanced alien planet where monarchy reigns, but lies rule.

Alien queen Kora has a problem as vast as the endless crimson deserts. She's the first female ruler of her territory in generations, but her people are rioting and call for her violent younger twin brother to take the throne. Despite assassination attempts, a mounting uprising of nomadic human rebels, and pressure to find a mate to help her rule, she's determined to protect her people from her brother's would-be tyrannical rule.

Eros is a rebel soldier hated by aliens and human alike for being a half-blood. But that doesn't stop him from defending his people—at least until Kora's soldiers raze his camp and take him captive. He is given an ultimatum: be an enslaved bodyguard to Kora, or be executed for his true identity—a secret kept even from him.

When Kora and Eros are framed for the attempted assassination of her betrothed, they flee. Their only chance of survival is to turn themselves in to the high court, where revealing Eros's secret could mean a swift public execution. But when they uncover a violent plot to end the human insurgency, they must find a way to work together to prevent genocide.
Description taken from Goodreads.
---
One major problem about this book before we even start talking about the rest: this was written to be a standalone with series potential. Ava's stated it in numerous places that there were books after Beyond the Red, but their publishing was contingent upon sales going well.
This is clearly not a stand-alone, and it's not okay to consider this a "stand-alone with series potential", because if this was a stand-alone, my rating would be completely different. The ending resolves nothing after a ton of stuff was set up, and instead of looking forward to more books, I was only frustrated at the end.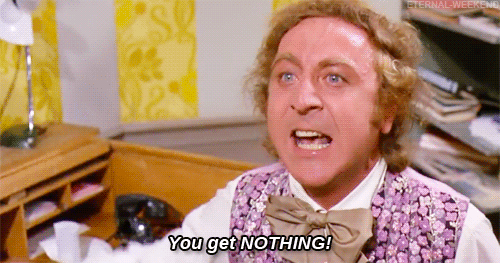 The rest of Beyond the Red is difficult to make sense of because there were a few things, strictly speaking, that were not great, but the book in general was fine. What I mean by that is there was nothing horrendous about the writing or the plot or the characters. In fact, much of it was engaging.
But there was instalove.
And the romance took over the plot.
And the characters changed on split-second notice.
And to be completely honest, I didn't care.
I didn't care about what happened to the characters or how they felt or what was going on. I enjoyed parts of the plot, especially when it had to do with the politics and the makeup of the social hierarchy, but I was never emotionally invested in the characters or what was going on.
I guess some of that had to do with the writing. I tend to not enjoy books that have a ton of made-up words, and this one had a whole glossary in the back. There was that.
Inconsistency also played a role. I mentioned before that the characters changed easily.
For the record, Beyond the Red had a great beginning. The world and characters are introduced well, and things move along well. It was spoiled by the way a lot of things that were settled in the beginning were broken up later on. Kora seems strong and cool, but she never stands up to her brother for some reason. Eros seems like a baddy who hates the aliens and bands with the humans, but we find out that he feels more connected to the aliens. You get the gist.
All in all, I would recommend this one. It's not one that I loved, but I can see other people loving it, especially people who don't usually like science fiction. It's very romance-centered (love triangle alert), but it does have elements of action in it as well. The world-building is done very well (despite the plethora of made-up words) and I'm sure the later books in the series will answer many of the questions that were brought up in this first book.
However, I won't recommend it to people who are fans of hardcore science fiction, and I wouldn't recommend it to most fantasy-oriented people out there. If you're looking for something like this one except a little bit different, I would recommend Danielle L. Jensen's Stolen Songbird instead.
2 stars.