The Mondays Musts is a feature by Jessica @ Lovin' los Libros! Every Monday, you post about your must read, must listen and must watch.
Must Read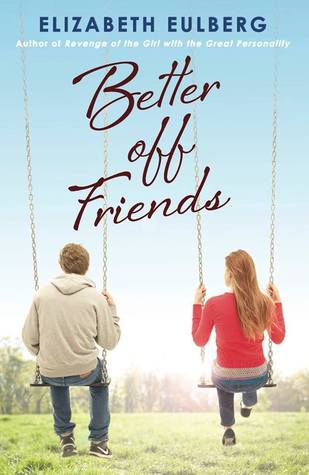 Here it is, the book that made me love Elizabeth Eulberg's writing. Better Off Friends is one of those books I distinctly remember reading, loving, and reviewing, and even two years later, I'm still coming back to it.
My major complaint about the book still stands, and it's only available on my Goodreads version of the review because it's about the spoiler, but all in all, this is a fantastic book and I would recommend it anyone who loves contemporary romance.
---
Must Listen

I found Today super late because it wasn't one of iKON's title tracks, but I fell in love with the song and it's probably my favorite out of their debut album. I still love their pre-debut songs the most, but Today is fluffy and cute, and it's this week's must! They didn't film a music video for it, but these are the lyrics for it.
Must Watch
I need to go get some chimney cakes.
---
If you did a Monday Musts, link it below and I'll check it out!