There's no such thing as safe in a city at war, a city overrun with monsters. In this dark urban fantasy from author Victoria Schwab, a young woman and a young man must choose whether to become heroes or villains—and friends or enemies—with the future of their home at stake. The first of two books.

Kate Harker and August Flynn are the heirs to a divided city—a city where the violence has begun to breed actual monsters. All Kate wants is to be as ruthless as her father, who lets the monsters roam free and makes the humans pay for his protection. All August wants is to be human, as good-hearted as his own father, to play a bigger role in protecting the innocent—but he's one of the monsters. One who can steal a soul with a simple strain of music. When the chance arises to keep an eye on Kate, who's just been kicked out of her sixth boarding school and returned home, August jumps at it. But Kate discovers August's secret, and after a failed assassination attempt the pair must flee for their lives.
Description taken from Goodreads.
---
I'd say that in order to enjoy this book, you have to be a fan of Victoria Schwab. If you're not familiar with her writing style, you probably won't enjoy this one, and if you come in with unrealistic expectations for this book (like hoping the romance will be the main plot, or a sub-plot, or a sub-sub-plot), then you're bound to be disappointed.
This is a Victoria Schwab book through and through, from the first page to the last.
Luckily for me, I love Victoria Schwab!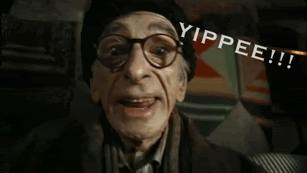 This book is seriously something else. I've read a lot of YA, and This Savage Song is one of the best books I've ever read. Granted, it hasn't stood the test of time yet, but it's a serious contender for 2017's five star picks.
The execution of this story was near flawless. Because there's so much I loved about it, I'll talk about what I didn't like first.
Frankly, the ending was a little anticlimactic. I don't know what it is about Victoria's books, but her endings never hit me as hard as Leigh Bardugo's. I don't end the story with a bang and think wow, that was a masterpiece. Her endings always leave me a bit deflated, even if the rest of the book was perfect. In this case, I think it was because the twist was so… trite. Maybe I thought it was trite because the rest of the book was pretty unique in its idea and execution, but it didn't strike me as being punchy.
Moving on to what was punchy, I loved the writing. Writing makes or breaks a book, and Victoria's is beautifully raw without being too flowery.
Kate thrust the hilt of the knife between the monster's teeth and drove the crowbar up and under his ribs. There was a wet sound, and the grind of metal on bone, and then the Malchai shuddered horribly, wretched a mouthful of black blood onto her shirt, and slumped. Kate lowered him onto his back, and his red eyes gazed up at her, dull and dead. She drew the crowbar free with a slick scrape, then strode back to the table, and returned the weapons carefully to their places, leaving a trail of gore in her wake.
Oh, and her characters. I would be lying if I said I loved every single moment of them, but they felt real. I understood where they came from, and I emphasized with them. I especially loved August, who's not a monster but who's not human.
The moment August began to play, everything eased. The headache loosened and the fever calmed, the tension went out of his limbs and the sound of gunshots in his head–which had become a constant static–finally ceased as the melody slit out and twined through the room. The music wasn't loud, but August knew it would reach its target. Beyond the chords he could hear Osinger's footsteps overhead drag to a stop, and then reverse, no longer frantic but slow and even.
Victoria Schwab does an amazing job of advocating for each one of her characters. Almost no one feels half-baked. Every character has his or her own motivations, intentions, strengths, weaknesses, and there's no definitive good or bad guy. I thought this was exceptionally well shown in her other novel, Vicious, which I also loved. You can see from both sides of the story, and you come to care about the characters set in front of you.
The world-building was also fantastic. I loved the way Schwab chose select evocative words to describe her scenes. I'm a science-fiction/fantasy type, so I didn't mind when she did a lot of world-building, but I don't think her descriptions would bother even people who usually read contemporary or realistic fiction. It's thorough without being too much, and I always appreciate that about her books.
Also, I wasn't sure how the whole monsters premise would play out. I didn't want to get my expectations up too high (but I did anyway) because I wasn't sure if what I was thinking was what Schwab would deliver.
It was even better.
The plot all came together to tell this story, and the pieces of the puzzle fit together seamlessly. Again, I wasn't the hugest fan of the ending, but generally, the story was pretty awesome.
I loved this book so much. I'm not sure if it'll be a five star pick yet, but I know it'll be one of my best books of the year. 2016 has been an overwhelmingly negative book year for me, and it's been amazing to break the book slump I've been in. If you're a fan of Victoria, or her writing excerpts here are appealing to you, I would highly recommend picking up This Savage Song. 4.5 stars.
Series: Monsters of Verity #1 (the second book. I need. Also, love the fact that this is a duology!)