The Mondays Musts is a feature by Jessica @ Lovin' los Libros! Every Monday, you post about your must read, must listen and must watch.
Must Read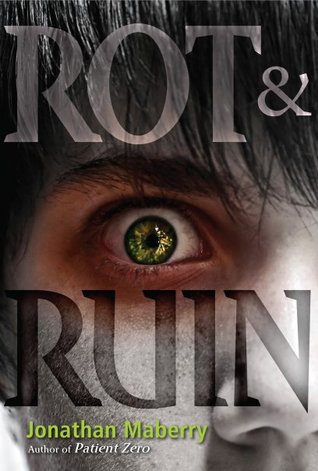 Forgive my original review for Rot & Ruin. To be fair, it was one of my very first reviews.
But also, to be fair, my love for this book hasn't diminished over time, and it's probably due for a reread. In short, Rot & Ruin is one of the best zombie books I've ever read.
It's still battling with Ann Aguirre's Enclave, but in terms of world-building and actual quality overall, I would say Rot & Ruin is superior. It brings so many unique elements to the table, from the traits of the zombies to the moral dilemmas the characters face. I loved every word of this debut, and Jonathan Maberry is, without a doubt, an amazing writer.
---
Must Listen

I've been liking more girl group songs recently, but Dumb Dumb stands out from the rest. It's catchy and fun, even though I'm not a fan of Red Velvet.
Must Watch
I recently stumbled upon 1Million Dance Studio and Soul Dance, and I was really impressed by both of them and the work. 1Million in particular caught my eye. They choreograph for a lot of different groups, but their dances on YouTube are amazing as well. I love this one especially. You can learn more about the them on allkpop's article.
---
If you did a Monday Musts, link it below and I'll check it out!